Why study History at Aberystwyth?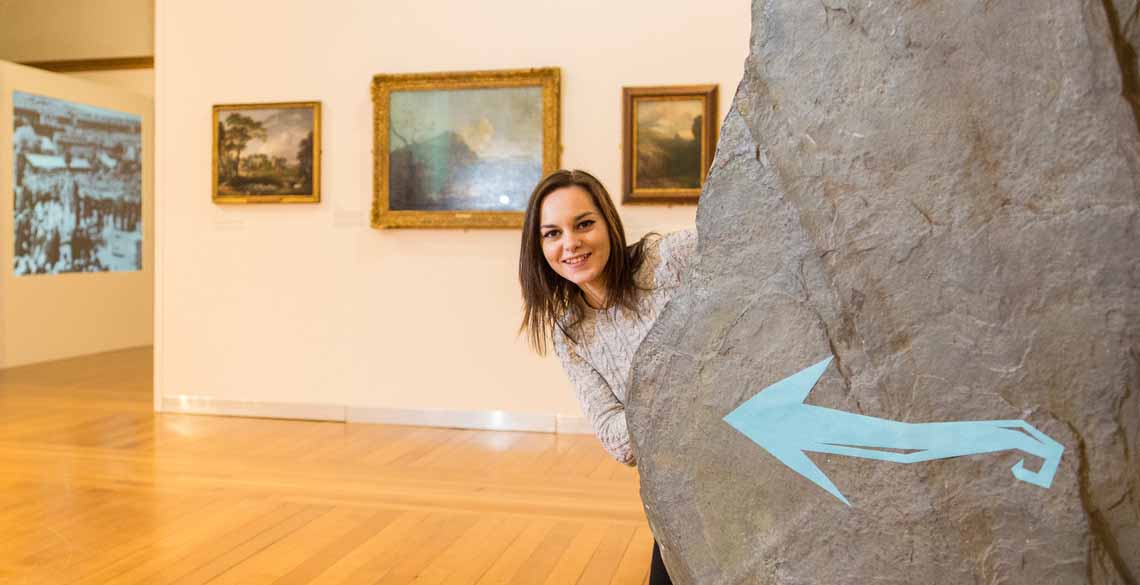 History has been taught at Aberystwyth since the foundation of the University in 1872.
The teaching and research interests of the Department's fifteen full-time teachers span the period from archaeology to the modern world, and are reflected in a broad range of political, social and cultural history modules. We are committed to providing exceptional teaching in history, which is research-led and delivered in small groups. This is reflected in the department's 2018 National Student Survey (NSS) score of 91% overall satisfaction.
The Department prides itself on the friendliness and informality of relations between its staff and students; a Staff-Student Committee represents student interests and there is a lively History Society which organises guest lectures, visits to places of interest and social events.
In addition to a fine University Library, History students at Aber enjoy full membership of the National Library of Wales. It is one of only five copyright libraries in the United Kingdom: one in London (The British Library), and the others being in Oxford, Cambridge and Edinburgh. Its superb international collection of 6 million books, maps and prints is situated within a five-minute walk of the Department. History students draw extensively on its printed and manuscript resources, especially when studying their Special Subject and writing their dissertations in the third year.
Studying History
Most of us are curious about the past and about the way human societies have evolved over time. History as an academic subject is an attempt to develop such curiosity within the context of an academic discipline. What the Department looks for above all in its students is an interest in the past, one that will allow them to bring a broad range of sympathies and sensitivities to its study. This is what makes History one of the most enjoyable, rewarding and truly humane of academic subjects. Not only is the study of the past absorbing in itself, but it may also provide insights into events occurring in our contemporary world. A History degree will allow you both to place the past in perspective and to equip yourself with the analytical skills of interpretation and communication so vital to everyday life in the present.
History - Single or Joint Honours?
You can study history at Aberystwyth as either a Single or a Joint Honours degree. History can, for example, be taken in combination with modern languages, English, art history, or politics. There are clear advantages to both kinds of schemes. Students who opt for a joint degree enjoy the benefits of studying two distinct subjects at university, and are likely to bring a comparative and, thereby, mutually advantageous dimension to their work in both of their chosen fields. The advantages of single honours history are equally evident, the most obvious being the opportunity to work closely within the discipline and to develop a sophisticated engagement with the past. In practical terms, single honours students, notably in their final year, will have opportunity to undertake in-depth studies of historical periods and moments. Most importantly, both routes offer rewarding opportunities at university and beyond it. For those students who wish to follow more specialised combinations, further flexibility is provided by Major and Minor degree scheme components.