Blas Gogerddan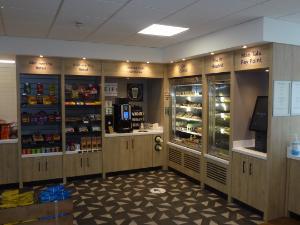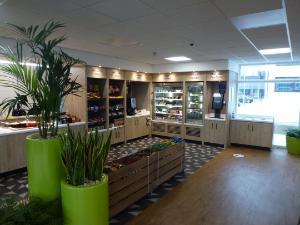 Located at Gogerddan campus, Blas Gogerddan is a refectory for students, staff and visitors alike.
Blas Gogerddan operates a fully staffed service Monday to Friday 08.30-14.30, and is an ideal place to meet, work and relax. Outside of these hours the café is open 24/7 on a self-serve basis with snacks and hot & cold drinks available every day via our self-service till point. Blas Gogerddan is accessible by swiping your Abercard at the door
We offer:
Freshly cooked Breakfast Rolls
Soup of the day
Sandwiches
Panini`s
Chips
Cooked to order Jacket potatoes with a choice of filling
Cold Drinks
Welsh branded hot drinks
Variety of snacks
Retail Section
Open 24/7
Meal deals (Choice of sandwich, choice of drink and choose either fruit, chocolate, or crisps) from £3.20
Hot lunches available 12.00-14.00
Please note that Blas Gogerddan is cashless, we except all card payments and Aber cards.
Services and opening times will vary outside of Aberystwyth University term times (Link to opening hours).