Accredited Training Courses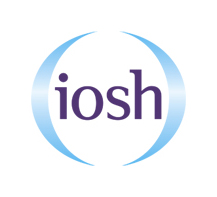 Aberystwyth University is proud in becoming one of Mid Wales' latest Institution of Occupational Safety and Health (IOSH) accredited training providers. IOSH is considered one of the market leaders for health and safety training, with its courses internationally recognised and respected. Our experienced health and safety training practitioners are delighted to be able to offer the highly acclaimed IOSH Managing Safely and IOSH Working Safely Training Courses.
IOSH Working Safely is a one-day course which provides a grounding in health and safety for people at any level, and any sector. It focuses on best practice, and asks individuals to consider the importance of health and safety in the workplace, alongside how individuals can make a difference to health and safety through their behaviours.
IOSH Managing Safely is a four day course for managers and supervisors, which focuses on the practical actions needed to manage health and safety in their teams. The course will demonstrate how health and safety considerations are an essential part of a management or supervisory role.
Meet the Trainers
Llyr Jones
Llyr Jones, Health, Safety and Environment Advisor at Aberystwyth University, is a bilingual health and safety practitioner and trainer, with experience of managing and auditing against Occupational Health and Safety Management Systems in industry. Llyr is also a Graduate Member of IOSH.
Contact Us
If you would like to receive any further information relating to any of the IOSH Accredited Training Courses, please click here.