Asbestos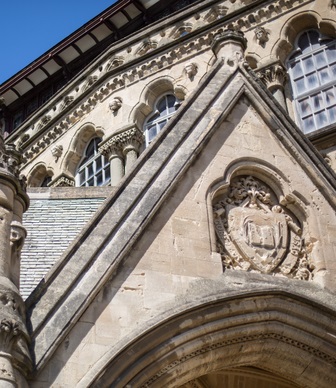 Asbestos is a naturally occurring mineral and because of its excellent fire retarding and insulating properties it was widely used in the building industry until the mid 1980s. Any building built before 2000 could have asbestos in it. The presence of asbestos alone should not be a cause for concern. Asbestos only becomes a risk to human health when it is released into the air and breathed in.
Legal Requirements
The University has obligations under the Control of Asbestos Regulations 2012 to take active steps to identify, record and manage any asbestos that is or may be present. This process is the responsibility of the Estates, Facilities and Residences Department, to whom all enquiries concerning any onsite asbestos containing materials should be directed.
Asbestos Containing Materials
It can be difficult to identify asbestos, as it is often mixed with other materials. Asbestos may be part of any building which was built or refurbished before the year 2000, and can be found in any of the following:
Roof and walls;
Boilers and pipework;
Ceilings;
Interior walls/panels;
Floor tiles;
Artex ceiling decoration;
Ceiling tiles;
Flooring materials;
Ventilation systems;
Domestic appliances;
Old fire blankets;
Water tanks;
Soffits.
The use of asbestos is now banned but if existing asbestos materials are in good condition, they can be left where they are as long as their condition is regularly checked to ensure they do not become damaged.
General Considerations
Staff whose nature of their work means that they are likely to come into contact with Asbestos Containing Materials should follow the applicable guidance:
Know where the asbestos is and avoid disturbing it;
Assume that materials contain asbestos (unless there are good reasons not to do so);
Check your organisation's written record of the location of asbestos (the Asbestos Register and the Asbestos Management Plan, which is available via the Estates, Facilities and Residences Department);
Regularly re-check the register for new information;
Follow all health and safety instructions;
If you see any damage to asbestos, stop work and report it immediately to your supervisor.