New or Expectant Mothers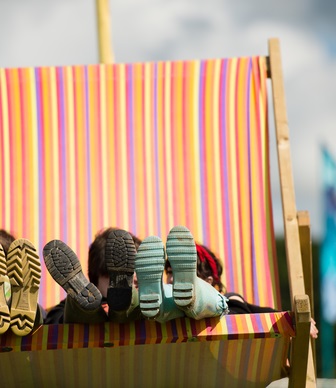 A new or expectant mother is considered, in accordance with the applicable legislation, an individual who is either pregnant, has given birth within the last six months, or is breastfeeding.
Legal Context
Specific legislation in respect of arrangements for new or expectant mothers include the Management of Health and Safety at Work Regulations 1999, the Workplace (Health, Safety and Welfare) Regulations 1992, and the Equality Act 2010.
In addition to the requirement of the management of Health and Safety at Work Regulations 1999, which requires all employers to undertake "suitable and sufficient" risk assessment, the regulations also impose specific requirements upon employers in respect of new or expectant mothers. As the risks identified in existing risk assessments may increase for new or expectant mothers, a specific risk assessment for the individual must be completed.
Data Protection Notice
DATA PROTECTION NOTICE The Health, Safety and Environment Team are committed to protecting personal data through compliance with data protection legislation and best practice. For details of how we manage your personal data, please go to: https://www.aber.ac.uk/en/hse/data-protection-information/.
Documents
The following documents in respect of New or Expectant Mothers are available in the Document Library:
G001 New or Expectant Mothers Guidance
F002 New or Expectant Mothers Risk Assessment Checklist
For further information relating to any of these documents, please contact the Health, Safety and Environment Team at hasstaff@aber.ac.uk or on extension 2073.
Common Risks
Risks to new or expectant mothers are often categorised according to four primary risk areas:
Physical Risks;
Biological Agents;
Chemical Agents;
Working Conditions.
New or expectant mothers may not be able to be exposed to the some hazards or risks as other works, which may also vary depending on an individual's health and the different stages of pregnancy. Some of the common risks to new or expectant mothers may include but will not be limited to:
Lifting/carrying heavy loads;
Standing or sitting still for long lengths of time;
Exposure to infectious diseases;
Exposure to lead;
Exposure to toxic chemicals;
Work-related stress;
Workstations and posture;
Exposure to radioactive material;
Threat of violence in the workplace;
Long working hours;
Excessively noisy workplaces.
Risk Assessment
Completion of the new or expectant mothers risk assessment checklist form will assist to identify all risks and hazards connected to the individuals job role or course activities. It will enable a discussion on appropriate control measures which should reduce the risk to as low as reasonably practicable to protect the mother and the unborn or new-born child. The new or expectant mothers risk assessment should be kept under regularly review, ideally at each trimester stage and on return to work/studies following maternity leave. In addition, if there are changes to the job role or the course activities, the risk assessment should be reviewed to consider any additional or reduction in risk.
Note: Where the risks cannot be appropriately managed or reduced to an acceptable level, it will be necessary to remove the individual from the hazard or alter the working arrangements so as to ensure the safety of the new or expectant mother and unborn or new-born child.
Training
The Health, Safety and Environment Department provides a 2 hour risk assessment training course which provides delegates with the information needed to be able to carry out a sufficient risk assessment, implement appropriate control measures and monitor and review the assessment's findings. The course explains each of the stages in carrying out a sufficient risk assessment and provides a blank risk assessment template use in the workplace and references examples available on the University's webpages.