Dr Cate Williams
PhD, PGCTHE, MPhil, BSc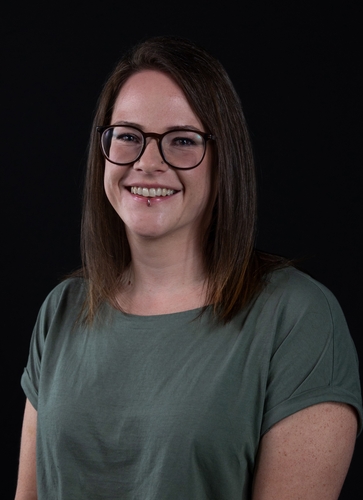 Post-Doctoral Research Associate - Ser Cymru II
Contact Details
Profile
Post-doctoral research associate at the Ser Cymru Centre of Excellence for Bovine Tuberculosis.
Cate's current project investigates the population structure of Mycobacterium bovis in Wales using whole genome sequencing and molecular microbiology.
Cate has previously worked as a KE fellow for Farming Connect and as a lecturer for IBERS-DL.
Research
Cate currently works in the field of bovine tuberculosis, the project encompasses epidemiology, bioinformatics, molecular microbial genetics and classic microbiology centring on Mycobacteria sp..
Cate received her PhD in 2019 which investigated the role of the protozoa in ruminal metabolism, focussing on carbohydrate-active enzymes. This project used meta-omic techniques alongside molecular and microbiology to deliver some of the first in-depth bioinformatic characterisation of the rumen protozoa.
In 2014, Cate achieved an MPhil examining the role of bacteria in ruminal lipid metabolism and in 2013 received her BSc Biology (hons) from Aberystwyth University.
Cate qualified as a Fellow with the Higher Education Academy by completing her PGCTHE in 2019.
Office Hours (Student Contact Times)
Monday 09:00-17:30
Tuesday 09:00-17:30
Wednesday 09:00-17:30
Thursday 09:00-17:30
Friday 09:00-16:00
Publications
Cutress, D
& Williams, C
2021, '
Can clover cut carbon: Legumes and nitrogen use on farms
'
Farming Connect
.
Williams, C
2020, '
Drought resistant crops for the future
'
Farming Connect
.
Williams, C
, Thomas, B
, McEwan, N
, Rees Stevens, P
, Creevey, C
& Huws, S 2020, '
Rumen Protozoa Play a Significant Role in Fungal Predation and Plant Carbohydrate Breakdown
',
Frontiers in Microbiology
, vol. 11, 720.
10.3389/fmicb.2020.00720
Cutress, D
& Williams, C
2020, '
Rumen fill scoring for monitoring health in dairy cows
'
Farming Connect
.
Williams, C
2019, '
A small but deadly greenhouse gas: how to reduce methane emissions from livestock
',
Farming Connect
.
More publications on the Research Portal