Dr Cate Williams
PhD, MPhil, BSc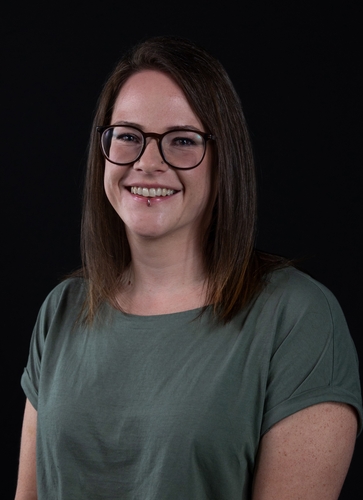 Post-Doctoral Research Associate - Ser Cymru II
Contact Details
Profile
Lecturer in Livestock Science.
Knowledge Exchange Fellow for Farming Connect.
As a KE fellow, Cate provides current and applicable scientific knowledge to the agricultural industry through Farming Connect - this project supplies focussed training, support and advice, delivered through a pan-Wales programme of knowledge transfer activities, specialist advice and support. A key objective of Farming Connect is to increase the emphasis on business-focused behaviour, therefore improving profitability, competitiveness and environmental performance of farm, forestry and food businesses in Wales.
As a lecturer in Livestock Science, Cate is responsible for designing and delivering material to distance learners with regards to livestock management, biology, nutrition and technology.
Teaching
BDM5420: Ruminant Production
BDM2820: Ruminant Gut Microbiology
BDM6420: Precision Livestock
BDM0120: Research Methods
BDM0320: Ruminant Nutrition
Research
Cate received her PhD in June 2019 which investigated the role of the protozoa in ruminal metabolism, focussing on carbohydrate-active enzymes. This project used meta-omic techniques alongside molecular and microbiology to deliver some of the first in-depth bioinformatic characterisation of the rumen protozoa.
In 2014, Cate achieved an MPhil examining the role of bacteria in ruminal lipid metabolism and in 2013 received her BSc Biology (hons) from Aberystwyth University.
Cate qualified as a Fellow with the Higher Education Academy by completing her PGCTHE in 2019.
Responsibilities
- Providing current and applicable scientific knowledge to the agricultural industry.
- Writing articles detailing the most current scientific research in agriculture and livestock science
- Designing and delivering teaching material for long-distance learners on the topic of Livestock Science
Office Hours (Student Contact Times)
Monday 09:00-17:30
Tuesday 09:00-17:30
Wednesday 09:00-17:30
Thursday 09:00-17:30
Friday 09:00-16:00
Publications
Williams, C
2020, '
Drought resistant crops for the future
'
Farming Connect
.
Williams, C
, Thomas, B
, McEwan, N
, Rees Stevens, P
, Creevey, C
& Huws, S 2020, '
Rumen Protozoa Play a Significant Role in Fungal Predation and Plant Carbohydrate Breakdown
',
Frontiers in Microbiology
, vol. 11, 720.
https://doi.org/10.3389/fmicb.2020.00720
Williams, C
2019, '
A small but deadly greenhouse gas: how to reduce methane emissions from livestock
',
Farming Connect
.
Williams, C
2019, '
High-quality ewes milk for high-quality lambs
',
Farming Connect
.
Williams, C
2019, '
How low can you go? The importance of protein in the dairy cow diet
',
Farming Connect
.
More publications on the Research Portal