Mr Huw Williams
BSc Agriculture, Aberystwyth University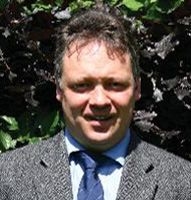 FBS Senior Investigation Off
Contact Details
Profile
After completing an Agriculture degree at Aberystwyth in June 1985, I worked on an ADAS project until I joined the FBS in October 1985. I am also a farmer's son. Interests: Apart from work and family farming interests, I have very little time for other activities. What spare time I have is split between caravanning and YFC.
Additional Information
Responsibilities
Collection and analysis of all FBS data
Local co-ordinator of Sheep surveys
National co-ordinator of Beef surveys
Partly responsible for development of FBS software
Publications
Morris, DW
, Reeves, NC
, Jones, DE
& Williams, DH
2003,
The Economics of Lowland Beef Production in England: University of Wales Aberystwyth
. Prifysgol Aberystwyth | Aberystwyth University.
More publications on the Research Portal