Dr Dylan Phillips
PhD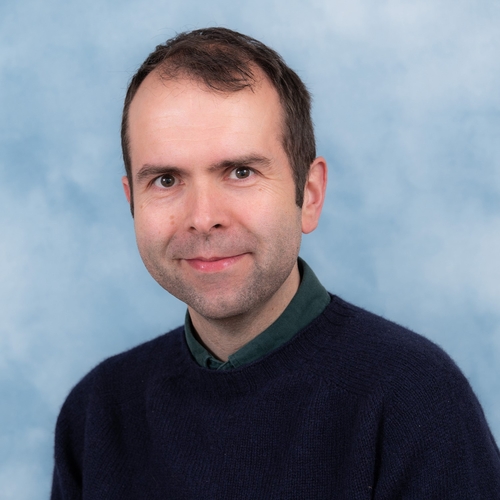 Teaching
Module Coordinator
Tutor
Lecturer
Additional Lecturer
I have gained over 10 years of teaching experience and currently lecture about all things genetics at both undergraduate and postgraduate level. I have the pleasure of being the scheme coordinator for the Genetics degree (C400 & C401); and supervise a number of research students undertaking their PhD projects. I am also a Fellow of the Higher Education Academy and an Associate Editor for the journal Genome. I am actively involved in the development and delivery of the distance learning schemes that IBERS offers. These courses deliver innovative training modules tailored to the needs of the agri-food industry, ensuring businesses have the resilience required to meet future challenges of climate change and economic pressures.
Research
I completed my PhD at Aberystwyth and have since continued my research which focuses on understanding and manipulating the meiotic DNA repair pathways in a range of key crop species. These complex repair pathways are responsible for generating the genetically diverse populations that plant breeders select their elite lines from. The aim of the research is to enhance the transferred important traits from diverse germplasm into commercial varieties. Genome editing technology has already had a dramatic effect on how research is performed and will undoubtedly revolutionise the way plant breeding is performed. I am involved in the development and implementation of the CRISPR-Cas9 technology in IBERS, and have a keen interest in improving current plant transformation methods.
Publications
Anthropogenic Impacts on Meiosis in Plants
Fuchs, L. K.
,
Jenkins, G.
&
Phillips, D.
,
2018
,
In :

Frontiers in Plant Science.
9
, 01429.
A cytological approach to study meiotic recombination and chromosome dynamics of Arabidopsis thaliana male meiocytes in three dimensions
Hurel, A.,
Phillips, D.
, Vrielynck, N., Mézard, C., Grelon, M. & Christophorou, N.,
2018
,
In :

Plant Journal.
95
,
2
,
p. 385-396
12 p.
Methyl-CpG-binding (SmMBD2/3) and chromobox (SmCBX) proteins are required for neoblast proliferation and oviposition in the parasitic blood fluke Schistosoma mansoni
Geyer, K.
,
Munshi, S. E.
,
Whiteland, H.
,
Fernandez-Fuentes, N.
,
Phillips, D.
&
Hoffmann, K.
,
2018
,
In :

PLOS Pathogens.
B chromosomes are associated with redistribution of genetic recombination towards lower-recombination chromosomal regions in perennial ryegrass
Harper, J.
,
Phillips, D.
,
Thomas, A.
,
Gasior, D.
,
Evans, C.
,
Powell, W.
, King, J.,
King, I. P.
,
Jenkins, G.
&
Armstead, I.
,
2018
,
In :

Journal of Experimental Botany.
69
,
8
Potential impact of genome editing in world agriculture
Martinez-Fortun, J.
,
Phillips, D.
&
Jones, H.
,
2017
,
In :

Emerging Topics in Life Sciences.
1
,
2
,
p. 117-133
16 p.
, 2.
More publications on the Research Portal