Dr Hefin Williams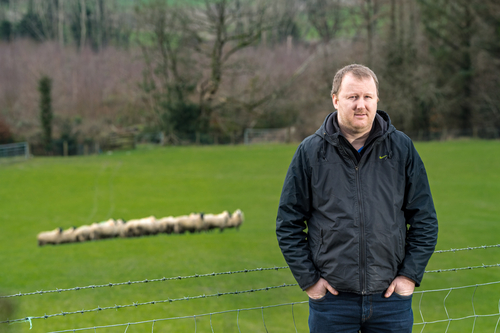 Lecturer in Agricultural Environment
Contact Details
Teaching
Research Groups
Publications
Jones, R
, Brophy, P
, Davis, C
, Davies, T
, Emberson, H
, Rees Stevens, P
& Williams, H
2018, '
Detection of Galba truncatula, Fasciola hepatica and Calicophoron daubneyi environmental DNA within water sources on pasture land, a future tool for fluke control?
',
Parasites & Vectors
, vol. 11, 342.
https://doi.org/10.1186/s13071-018-2928-z
Jones, R
, Williams, H
& Brophy, P
2017, '
Prevalence of rumen fluke (Calicophoron daubneyi) in cattle herds, sheep flocks and in intermediate snail host, G. truncatula, on Welsh farms
',
Advances in Animal Biosciences
, vol. 8, no. 1, pp. 66.
Jones, R
, Brophy, P
, Mitchell, ES
& Williams, H
2017, '
Rumen fluke Calicophoron daubneyi on Welsh farms: Prevalence, risk factors, and observations on co-infection with Fasciola hepatica
',
Parasitology
, vol. 144, no. 2, pp. 237-247.
https://doi.org/10.1017/S0031182016001797
Jones, R
, Williams, H
, Dalesman, S
, Sinmidele, A
, Thomas, R
& Brophy, P
2017, '
The prevalence and development of digenean parasites within their intermediate snail host, Galba truncatula, in a geographic area where the presence of Calicophoron daubneyi has recently been confirmed
',
Veterinary Parasitology
, vol. 240, pp. 68-74.
https://doi.org/10.1016/j.vetpar.2017.03.021
Özkan, Ş, Vitali, A, Lacetera, N, Amon, B, Bannink, A, Bartley, DJ, Blanco-penedo, I, De Haas, Y, Dufrasne, I, Elliott, J, Eory, V, Fox, NJ, Garnsworthy, PC, Gengler, N, Hammami, H, Kyriazakis, I, Leclère, D, Lessire, F, Macleod, M, Robinson, TP, Ruete, A, Sandars, DL, Shrestha, S, Stott, AW, Twardy, S, Vanrobays, M-L, Ahmadi, BV, Weindl, I, Wheelhouse, N, Williams, AG
, Williams, HW
, Wilson, AJ, Østergaard, S
& Kipling, RP
2016, '
Challenges and priorities for modelling livestock health and pathogens in the context of climate change
',
Environmental Research
, vol. 151, pp. 130-144.
https://doi.org/10.1016/j.envres.2016.07.033
More publications on the Research Portal