Prof Iain Donnison
PhD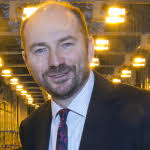 Professor
Theme Leader: Agriculture and Environmental Sciences
Contact Details
Research
Professor Iain Donnison leads the Agricultural & Environmental Sciences Theme in IBERS. He is a plant and environmental scientist with expertise in crop physiology, genetics and environmental impact of temperate and tropical grasses. His recent work focuses on environmental stress, and strategies for adaptation to, and mitigation of, climate change.
Professor Donnison is also committed to the translation of science and working with industry within the bioeconomy to achieve wider impact. For example, the BEACON Biorefining Centre which he leads was recognised as one of Europe's most innovative projects winning the European Commission's RegioStars Award for Sustainable Growth.
Publications
Soil nitrous oxide flux following land-use reversion from Miscanthus and SRC willow to perennial ryegrass: N2O in land-use reversion from energy crops
McCalmont, J.
, Rowe, R., Elias, D., Jeanette, W., McNamara, N. &
Donnison, I.
2018
(Accepted/In press)
In :

GCB Bioenergy.
Evapotranspiration model comparison and an estimate of field scale Miscanthus canopy precipitation interception
Holder, A. J.
,
McCalmont, J.
, McNamarra, N., Rowe, R. &
Donnison, I.
2018
In :

GCB Bioenergy.
10
,
5
,
p. 353-366
14 p.
, GCBB12503
Reed canary grass: from production to end use
Jensen, E.
, Casler, M.,
Valentine, J.
, Lord, R., Finnan, J., Palmborg, C. &
Donnison, I.
2018
Perennial Grasses for Bioenergy and Bioproducts: Production, Uses, Sustainability and Markets for Giant Reed, Miscanthus, Switchgrass, Reed Canary Grass and Bamboo.
Alexopoulou, E. (ed.).
Academic International Press
,
p. 153-174
Exploring design principles of biological and living building envelopes: what can we learn from plant cell walls?
Xing, Y., Jones, P.,
Bosch, M.
,
Donnison, I.
, Spear, M. & Ormondroyd, G.
2017
In :

Intelligent Buildings International.
Genetic relationships between spring emergence, canopy phenology and biomass yield increase the accuracy of genomic prediction in Miscanthus
Davey, C.
,
Robson, P.
,
Hawkins, S.
,
Farrar, K.
,
Clifton-Brown, J.
,
Donnison, I.
&
Slavov, G.
2017
In :

Journal of Experimental Botany.
68
,
18
,
p. 5093-5102
More publications on the Research Portal