Prof Iain Donnison
PhD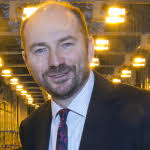 Professor
Head of Department - Biological Environmental and Rural Sciences
Contact Details
Teaching
Grader
Course Viewer
Lecturer
Research
Professor Iain Donnison is head of the Institute of Biological, Environmental & Rural Sciences (IBERS). He is a plant and environmental scientist with expertise in temperate and tropical grasses. His work focuses on environmental stress, and strategies for adaptation to, and mitigation of, climate change. He is co-ordinator of the BBSRC Core Strategic Programme in Resilient Crops, Director of the pan Wales BEACON Biorefining Centre, Topic Lead for Resources in the UKRI Supergen Bioenergy Hub, and leads the UKRI Perennial Biomass Crops for Greenhouse Gas Removal Demonstrator. He is committed to work with industry and policymakers so that academic research is translated to deliver social, economic and environmental benefits. He was a member of the Committee for Climate Change (CCC) advisory groups for reports on Biomass in a low carbon economy (2018) and Land Use (2020), and is a member of the NFU's academic advisory group on Net Zero.
Research Groups
Conservation and management of natural resources
Crops for sustainable energy and materials
Publications
De Vega, JJ, Peel, N
, Purdy, SJ
, Hawkins, S
, Donnison, L
, Dyer, S
& Farrar, K
2021, '
Differential expression of starch and sucrose metabolic genes linked to varying biomass yield in Miscanthus hybrids
',
Biotechnology for Biofuels
, vol. 14, no. 1, 98.
https://doi.org/10.1186/s13068-021-01948-4
De Vega, J
, Donnison, I
, Dyer, S
& Farrar, K
2021, '
Draft genome assembly of the biofuel grass crop Miscanthus sacchariflorus
',
F1000Research
, vol. 10, 29.
https://doi.org/10.12688/f1000research.44714.1
Arshad, N
, Fraser, M
, Donnison, I
& Hastings, A 2021, '
Future of Welsh landscape and Ecological sustainability to achieve UK net zero target
', Wales Ecology & Evolution Network, Machynlleth, United Kingdom of Great Britain and Northern Ireland,
03 Dec 2021
-
05 Dec 2021
.
Corton, J
, Donnison, I
, Ross, A, Lea-Langton, A, Wachendorf, M
& Fraser, M
2021, '
Impact of vegetation type and pre-processing on product yields and properties following hydrothermal conversion of conservation biomass
',
Renewable and Sustainable Energy Reviews
, vol. 137, 110462.
https://doi.org/10.1016/j.rser.2020.110462
Arshad, MN
, Donnison, I
& Rowe, R 2021, '
Landscape Decision System through spatial modelling tools to achieve UK net zero target
', Climate Exp0 2021,
17 May 2021
-
21 May 2021
.
More publications on the Research Portal