Prof Iain Donnison
PhD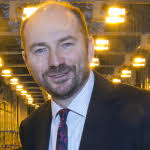 Professor
Head of Department - Biological Environmental and Rural Sciences
Contact Details
Teaching
Grader
Additional Lecturer
Research
Professor Iain Donnison leads the Agricultural & Environmental Sciences Theme in IBERS. He is a plant and environmental scientist with expertise in crop physiology, genetics and environmental impact of temperate and tropical grasses. His recent work focuses on environmental stress, and strategies for adaptation to, and mitigation of, climate change.
Professor Donnison is also committed to the translation of science and working with industry within the bioeconomy to achieve wider impact. For example, the BEACON Biorefining Centre which he leads was recognised as one of Europe's most innovative projects winning the European Commission's RegioStars Award for Sustainable Growth.
Research Groups
Conservation and management of natural resources
Crops for sustainable energy and materials
Publications
De Vega, JJ, Peel, N
, Purdy, SJ
, Hawkins, S
, Donnison, L
, Dyer, S
& Farrar, K
2021, '
Differential expression of starch and sucrose metabolic genes linked to varying biomass yield in Miscanthus hybrids
',
Biotechnology for Biofuels
, vol. 14, no. 1, 98.
https://doi.org/10.1186/s13068-021-01948-4
Cammarisano, L
, Donnison, I
& Robson, P
2021, '
The Effect of Red & Blue Rich LEDs vs Fluorescent Light on Lollo Rosso Lettuce Morphology and Physiology
',
Frontiers in Plant Science
, vol. 12, 603411.
https://doi.org/10.3389/fpls.2021.603411
Roberts, L
, Hammond, D
, Kaetzl, K
, Donnison, I
& Fraser, M
2020, '
Exploring and harnessing the product development potential of selected uplands residual biomass for the benefit of a sustainable low carbon circular economy
', Resilience in the Welsh Uplands - An Evidence Perspective,
14 Sep 2020
-
18 Sep 2020
.
Mitros, T, Session, AM, James, BT, Wu, GA, Belaffif, MB, Clark, LV, Shu, S, Dong, H, Barling, A, Holmes, JR, Mattick, JE, Bredeson, JV, Liu, S
, Farrar, K
, Głowacka, K, Jeżowski, S, Barry, K, Chae, WB, Juvik, JA, Gifford, J, Oladeinde, A, Yamada, T, Grimwood, J, Putnam, NH, De Vega, J, Barth, S, Klaas, M, Hodkinson, T, Li, L, Jin, X, Peng, J, Yu, CY, Heo, K, Yoo, JH, Ghimire, BK
, Donnison, IS
, Schmutz, J, Hudson, ME, Sacks, EJ, Moose, SP, Swaminathan, K & Rokhsar, DS 2020, '
Genome biology of the paleotetraploid perennial biomass crop Miscanthus
',
Nature Communications
, vol. 11, 5442.
https://doi.org/10.1038/s41467-020-18923-6
Jensen, E
, Shafiei, R
, Ma, XF, Serba, DD
, Smith, DP
, Slavov, GT
, Robson, P
, Farrar, K
, Thomas Jones, S
, Swaller, T, Flavell, R
, Clifton-Brown, J
, Saha, MC
& Donnison, I
2020, '
Linkage mapping evidence for a syntenic QTL associated with flowering time in perennial C4 rhizomatous grasses Miscanthus and switchgrass
',
GCB Bioenergy
.
https://doi.org/10.1111/gcbb.12755
More publications on the Research Portal