Dr Jessica Adams
BSc, PhD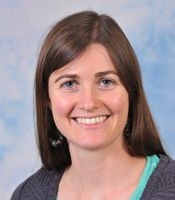 Microbiology / Fermentation Scientist
Contact Details
Profile
I have a 2.1 in Medical Microbiology (Hons.) from the University of Edinburgh and a CASE PhD awarded in 2008 in Microbial biotechnology from the University of Manchester. In November 2007 I began a post-doctorate researcher position funded by SUPERGEN -Bioenergy (EPSRC) working on the fermentation of selected seaweeds to produce bioethanol at IGER Aberystwyth (subsequently merged to IBERS, Aberystwyth University). From March 2009 I have been employed under the ISPG (BBSRC) at IBERS, Aberystwyth University working on the saccharification and fermentation of Miscanthus and other biomass crops and since December 2010 have spent part of my time on BEACON (ERDF) on macroalgae, novel micro-organisms and products from apple pomace.
Teaching
Research
Macroalgae: Climate change, fuel security & economics are driving the use of renewable technologies, but only biomass is capable of producing liquid fuels for use as a transport fuel. Renewable transport fuel obligations have increased demand for bioethanol & biodiesel from a range of sources. Most of these sources come into direct conflict with food production. Marine biomass is currently an under-exploited resource with the potential to produce large amounts of biofuel without adversely affecting our food supplies.
My work to date has been demonstrating the importance of seasonal variation in the composition of the macroalgae species Laminaria digitata & the effect of this on biofuel production. Bio-oil, -ethanol & -methane have been produced in addition to chemical composition analysis (see Adams et al., 2011 & Adams et al., in press in Bioresource Technology). Future work will be within the BEACON Project & will consider the extraction of high value compounds from macroalgae prior to the production of biofuels from the residues.
Miscanthus: Within the ISPG programme I am involved in the saccharification & fermentation of genetically variable Miscanthus material taken from collections & the Miscanthus breeding programme.
North Ronaldsay sheep: In 2008 I travelled to the Orkney islands to collect faecal material from the North Ronaldsay sheep, a primative breed that live on the most northerly island. These are kept on the beaches around the island , &because of their location feed almost exclusively on macroalgae washed up on the shores of the island, so have different microorganisms in the rumen compared with grass-fed sheep. I sampled faecal material from the sheep for culturing & further analysis. The isolation & identification of novel micro-organisms from these samples may help with future fermentations or as a source of enzymes for macroalgae degradation.
Research Groups
Natural Resources and the Circular Economy
Crops for sustainable energy and materials
Marine environmental impacts and remedies
Publications