Prof Leif Skot
PhD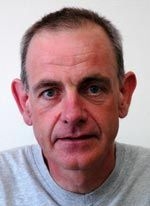 Head of Forage Plant Breeding
Contact Details
Profile
I am Principal Investigator in the Breeding Methodologies Group at IBERS with a particular interest in association mapping and genomic selection in forage grass and legume crops. Next generation sequencing and computing technologies provide unprecedented opportunities to enhance crop yield and quality for food and livestock more sustainably through genetic improvement of germplasm. IBERS is the only university department in the UK with active plant breeding programmes, and the objective of my work is to utilise our existing breeding populations and other germplasm as the experimental framework to explore ways of developing and incorporating the genomics information and resources into the recurrent selection based plant breeding programmes for outbreeding forage crops. The aim is to provide a focal point for translational research and the development of new populations to underpin public good plant breeding and to test new genomics based breeding methodologies such as genome wide selection. These methodologies have the added advantage of enabling gene discovery and dissection of complex traits of biological and agronomic importance through association mapping in breeder-relevant germplasm.
Research
Current Projects
Comparative population genomics of red clover domestication and improvement BBSRC-Industrial Partnership Award with The Genome Analysis Centre and Germinal Holdings (Principal Investigator)
Genomics-assisted breeding for fatty acid content and composition in perennial ryegrass (Lolium perenne L.) BBSRC LINK1 Award with Germinal Holdings and HCC (Co-Investigator)
Marker assisted plant breeding on a genomewide scale BBSRC Industrial Partnership award with Germinal Holdings (Principal Investigator)
Breeding of improved forage varieties to increase protein supply and protein utilisation by ruminants. Technology Strategy Board (Co-Investigator)
Crop Genetics, Genomics and Germplasm. BBSRC Institute Strategic Programme Grant (Co-PI)
Colombia and Kenya Partnering Award: Skills sharing for genomic approaches to forage improvement. BBSRC International Partnering Award (Co-PI)
Publications
Integrating a newly developed BAC-based physical mapping resource for Lolium perenne with a genome-wide association study across a L. perenne European ecotype collection identified genomic contexts associated with agriculturally important traits
Harper, J.
, de Vega, J.,
Swain, S.
, Heavens, D.,
Gasior, D.
,
Thomas, A.
,
Evans, C.
,
Lovatt, A.
,
Lister, S.
,
Thorogood, D.
,
Skot, L.
,
Hegarty, M.
,
Blackmore, T.
, Kudrna, D., Byrne, S., Asp, T.,
Powell, W.
,
Fernandez-Fuentes, N.
&
Armstead, I.
,
2019
,
In :

Annals of Botany.
mcy230.
Benefits of condensed tannins in forages fed to ruminants: importance of structure, concentration and diet
Mueller-Harvey, I., Bee, G., Dohme-Meier, F., Hoste, H., Karonen, M., Kölliker, R., Lüscher, A., Niderkorn, V., Pellikaan, W., Salminen, J-P.,
Skot, L.
, Smith, L., Thamsborg, S., Totterdell, P., Wilkinson, I., Williams, A., Azuhnwi, B., Baert, N., Brinkhaus, A. G., Copani, G., Desrues, O., Drake, C., Engström, M., Fryganas, C., Girard, M., Huyen, N., Kempf, K., Malisch, C., Mora-Ortiz, M., Quijada, J., Ramsay, A., Ropiak, H. & Waghorn, G.,
2019
,
In :

Crop Science.
59
,
p. 1-25
25 p.
Breeding forage and grain legumes to increase EU's and China's protein self-sufficiency
Julier, B.,
Skot, L.
, Karagic, D., Roldán-Ruiz, I., Barre, P. &
Lloyd, D.
,
2018
,
Breeding Grasses and Protein Crops in the Era of Genomics.
Brazauskas, G., Statkevičiūtė, G. & Jonavičienė, K. (eds.).
Springer Nature
,
p. 103-108
Population structure of red clover ecotypes collected from Europe and Asia
Jones, C.
, de Vega, J.,
Lloyd, D.
,
Hegarty, M.
, Ayling, S.,
Powell, W.
&
Skot, L.
,
2018
,
Breeding Grasses and Protein Crops in the Era of Genomics.
Brazauskas, G., Statkevičiūtė, G. & Jonavičienė, K. (eds.).
Springer Nature
,
p. 20-26
Prediction of breeding values and variance in (Lolium perenne L.) breeding populations
Skot, L.
,
Lovatt, J.
,
Palmer, S.
, Grinberg, N. &
Kelly, R.
,
2018
,
Sustainable meat and milk production from grasslands: Proceedings of the 27th General Meeting of the European Grassland Federation.
Horan, B., Hennessy, D., O'Donovan, M., Kennedy, E., McCarthy, B., Finn, J. A. & O'Brien, B. (eds.). Fermoy:
Teagasc
,
p. 342-344
3 p.
(Grassland Science in Europe; vol. 23).
More publications on the Research Portal