Dr Mariecia Fraser
PhD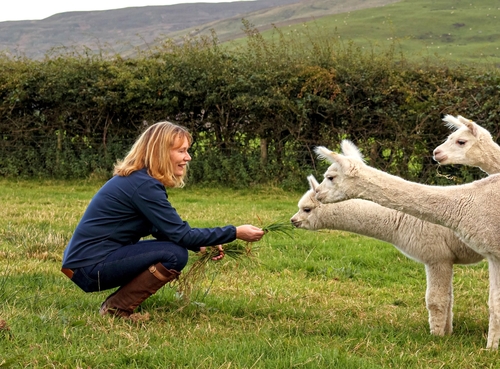 Reader in Upland Agroecosystems
Contact Details
Teaching
Module Coordinator
Lecturer
Research
Grazing ecologist specialising in management of upland systems. Research interests include: species and breed differences in diet selection and ingestive behaviour, conservation grazing, nutrient supply from fresh and ensiled forages, greenhouse gas emissions from grazing animals, and the bio-energy potential of semi-natural grasslands.
Publications
Agroforestry systems in northern Spain: the role of land management and socio-economy in the dynamics of landscapes
Gonzalez Diaz, J. A., Celaya, R.,
Fraser, M.
, Osoro, K., Ferreira, L. M. M., Fernandez Garcia, F., Gonzalez Diaz, B. & Rosa Garcia, R.,
2018
,
Agroforestry: Anecdotal to Modern Science.
Dagar, J. C. & Tewari, V. P. (eds.).
Springer Nature
,
p. 189-216
15 p.
Upland resource reserve 2050
Fraser, M.
,
2018
, Touchstone - the Journal for Architecture in Wales, 2018,
p. 9
1 p.
Mixed-species grazing management to improve sustainability and biodiversity
Fraser, M.
& García, R. R.,
2018
,
In :

Scientific and Technical Review.
37
,
1
,
p. 247-257
10 p.
The benefits of introducing cattle into sheep-only upland systems
Fraser, M.
&
Vale, J.
,
2018
.
The impact on sheep performance of incorporating daffodil production within grazed upland permanent pasture
Vallin, H.
,
Fraser, M.
,
Davies, J. R. T.
&
Rowlands, G. E.
,
2018
,
Sustainable meat and milk production from grasslands.
More publications on the Research Portal