Mr Matthew Lowe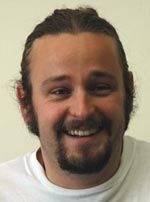 Research Assistant
Contact Details
Publications
Bisaga, M
, Lowe, M
, Hegarty, M
, Abberton, M
& Ravagnani, A
2017, '
Deep sequencing of Suppression Subtractive Hybridisation drought and recovery libraries of the non-model crop Trifolium repens L.
',
Frontiers in Plant Science
, vol. 8, 213.
https://doi.org/10.3389/fpls.2017.00213
Marshall, A
, Collins, R
, Vale, J
& Lowe, M
2017, '
Improved persistence of red clover (Trifolium pratense L.) increases the protein supplied by red clover/grass swards grown over four harvest years
',
European Journal of Agronomy
, vol. 89, pp. 38-45.
https://doi.org/10.1016/j.eja.2017.06.006
Marshall, A
, Lloyd, D
, Collins, R
& Lowe, M
2017,
Improving the resilience of white clover (Trifolium repens L.) to environmental stress through interspecific hybridisation
. in C Porqueddu, A Franca, G Lombardi, G Molle, G Peratoner & A Hopkins (eds),
Grassland resources for extensive farming systems in marginal lands: major drivers and future scenarios.
vol. 22, Grassland Science in Europe, European Grassland Federation, Sassari, Italy, pp. 360-362, 19th EGF Symposium 2017, Sardinia, Italy,
07 May 2017
.
Lloyd, D
, Marshall, A
, Lowe, M
, Sizer Coverdale, E
, Abberton, MT
, Michaelson-Yeates, TPT & Meredith, MR,
AberLasting - Trifolium repens (white clover)/Trifolium ambiguum (caucasian clover) hybrid.
, 2016, Plant Variety.
Collins, R
, Lowe, M
, Marshall, A
, Boyle, R
& Humphreys, M
2016,
Measuring root systems in forage legumes: a comparison of two systems
. in M Höglind, AK Bakken, KA Hovstad, E Kallioniemi, H Riley, H Steinshamnm & L Østrem (eds),
The multiple roles of grassland in European bioeconomy: Proceedings of the 26th General Meeting of the European Grassland Federation.
, ref. 1, Norwegian Institute of Bioeconomy Research, pp. 654-656.
More publications on the Research Portal