Dr Muhammad Naveed Arshad
PhD Agronomy | FHEA | STEM Ambassador
Specialisation: Crop Modelling and GIS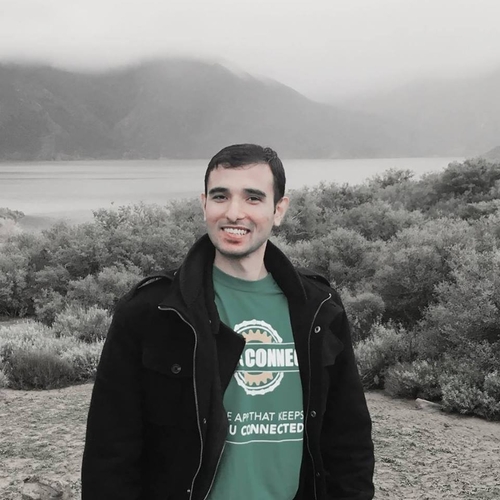 Post-Doctoral Modeller
Contact Details
Profile
Joined IBERS as a Post-Doctoral Modeler in 2018. Naveed is Gold Medalist and received his PhD from the Department of Agronomy at the University of Agriculture, Faisalabad-Pakistan and his doctoral research was based in University of California, Davis-United States. Later, he worked as a International Consultant - Agro-Ecological Zoning in Food and Agriculture Organization (FAO-UN) and developed 'Crop Suitability Model'. His current position focuses on the agricultural productivity potential of Wales and potential resources for bioenergy in UK. He has vast experience of Climate Change Studies using Crop Modeling and Remote Sensing/GIS and land assessment/crop suitability mapping. He is very passionate about research on environmental issues, sustainability and socio-ecological resilience.
Additional Information
Additional Teaching/Learning
Nuffield Research Placement Supervisor
STEM Ambassador
Collaborations
Part of National and International Young Organisations:
Global Youth Biodiversity Network (GYBN) - Europe Chapter
Teaching
Research
Projects as Principal Investigator
Sustaining the uplands for the 21st Century - Addressing social and economic inequities in a rapidly changing physical environment
C3 – Community, Connectivity and Communication for Wellbeing and Social Inclusion
Rural Digital Connectivity: Technology-driven transformations to deliver improvements for residents in the rural setting
Research as Post-Doc
> 2022 - 2023 | IDRIC - Bio balance | Waste Resources mapping for South Wales Industrial Cluster (SWIC)
> 2020 - 2022 | Supergen Bioenergy Hub | Bioenergy resources availability mapping, spatial modeling for the development of opportunity maps of bioenergy crops (Miscanthus, SRC Willow) in United Kingdom using climate and soil data
> 2018 - 2020 | Tori Tir Newydd | Spatial modeling for the development of opportunity maps of key crops (Miscanthus, Willow, Ryegrass, Clover etc.) in Wales using climate and soil data
Responsibilities
Student Supervision
Personal Tutor
Research Groups
Sustainable Grassland Systems and Agri-Food
Crops for sustainable energy and materials
Plant Phenomics & Controlled Environment Agriculture
Publications
Aslam, MM, Ayub, MA, Ahmad, Z, Tariq, RMS, Farooqi, ZUR
, Arshad, MN
& Rehman, FU 2022,
Role of Abscisic Acid in Abiotic Stress Condition and Its Management
. in
Plant Abiotic Stress Physiology: Volume 2: Molecular Advancements.
vol. 2, Apple Academic Press, pp. 137-156.
10.1201/9781003180579-6
Arshad, N
, Fraser, M
, Donnison, I
& Hastings, A 2021, '
Future of Welsh landscape and Ecological sustainability to achieve UK net zero target
', Wales Ecology & Evolution Network, Machynlleth, United Kingdom of Great Britain and Northern Ireland,
03 Dec 2021
-
05 Dec 2021
.
Arshad, MN
, Donnison, I
& Rowe, R 2021, '
Landscape Decision System through spatial modelling tools to achieve UK net zero target
', Climate Exp0 2021,
17 May 2021
-
21 May 2021
.
More publications on the Research Portal