Mr Neil MacKintosh
PhD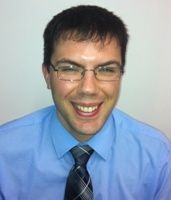 Additional Information
I am the animal science teaching fellow for the Advanced Training Partnership (ATP), based in Aberystwyth University. ATP is a flexible postgraduate programme providing workshops and distance learning modules to people working with and within the UK's beef, sheep and dairy supply chains. The programme, which is a partnership between IBERS, Bangor University and NIAB, develops and delivers training which both meets the needs of industry and incorporates research findings from the partners.
Teaching
Module Coordinator
Lecturer
Blackboard Dept Admin
Moderator
Grader
Coordinator
Tutor
Research
My research interests have primarily focused on the use of yeast as a feed additive in the finishing of beef cattle, and the development of molecular tests for detecting anthelmintic resistant liver fluke (Fasciola hepatica) in cattle and sheep. I am currently working alongside research group (also based in IBERS, Aberystwyth University) and Aberystwyth University's Commercialisation Services in order to make these molecular tests commercially available.
Publications
Morphew, R
, Wilkinson, T
, MacKintosh, N
, Jahndel, V, Paterson, S, McVeigh, P, Abbas Abidi, SM, Saifullah, K, Raman, M, Ravikumar , G, LaCourse, EJ, Maule, AG
& Brophy, P
2016, '
Exploring and Expanding the Fatty-Acid-Binding Protein Superfamily in Fasciola Species
',
Journal of Proteome Research
, vol. 15, no. 9, pp. 3308-3321.
https://doi.org/10.1021/acs.jproteome.6b00331
Huson, KM
, Brophy, P
, Morphew, R
& MacKintosh, N
2015, '
Identification of the rumen fluke Calicophoron daubneyi infecting cattle in Wales
',
Advances in Animal Biosciences
, vol. 6, no. Special Issue 02, pp. 183.
Morphew, RM
, MacKintosh, ND
, Hart, EH
, Prescott, M, LaCourse, EJ
& Brophy, PM
2014, '
In vitro biomarker discovery in the parasitic flatworm Fasciola hepatica for monitoring chemotherapeutic treatment
',
EuPA Open Proteomics
, vol. 3, pp. 85-99.
https://doi.org/10.1016/j.euprot.2014.02.013
Geyer, KK
, Chalmers, IW
, MacKintosh, ND
, Hirst, JE
, Geoghegan, R
, Badets, M
, Brophy, PM
, Brehm, K
& Hoffmann, KF
2013, '
Cytosine methylation is a conserved epigenetic feature found throughout the phylum Platyhelminthes
',
BMC Genomics
, vol. 14, 462.
https://doi.org/10.1186/1471-2164-14-462
More publications on the Research Portal