Prof Peter Brophy
PhD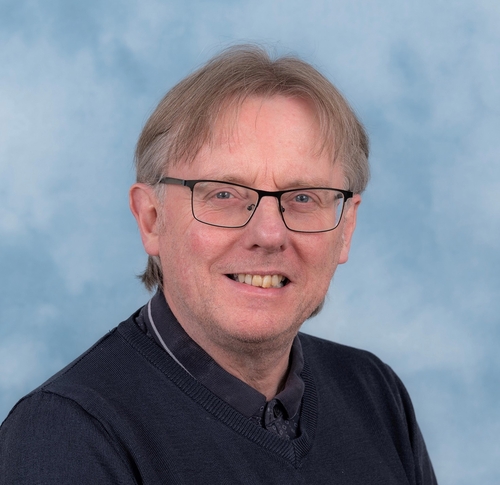 Professor
Contact Details
Profile
Studied biochemistry at Glasgow and Stirling Universities before obtaining a PhD from Aberystwyth University on drug metabolism in parasitic worms. After holding a Medical Research Council research post at Aberystwyth (1987-1990) completed further research training in yeast biotechnology at the BioCentre in Leicester. In 1991 was awarded a Wellcome Trust Fellowship based at Nottingham University exploring parasite defences against immune assault. A Senior Research Fellowship in the Leicester Pharmacy School (1994-97) provided opportunities in rational drug design and lead compound synthesis. Established the first proteomics laboratory dedicated to parasitic worm investigations during Readerships at the Universities of Aberystwyth and Liverpool (1998-2006). In 2007 returned to Aberystwyth as a Professor in Parasitology. During career has been an advisor in parasite drug discovery to WHO and has completed a number of industrial consultancies. To date, has supervised 20 PhD students and published a 100 plus research papers/books/chapters on parasitology, including the first experimental proteomics study in a parasitic worm and resolved one of the first structures of a parasitic worm drug target Has won research contracts worth over £4 million in order to address key problems in parasite control (anthelmintic resistance, vaccine, drug and biomarker discovery).
Teaching
Module Coordinator
Lecturer
Tutor
Research
My main research interest is to resolve using functional genomics how liver and rumen fluke parasites interact with their respective host environments. To date, new parasite proteins have been discovered to support drug and vaccine development and diagnostics . I am also interested in developing new molecular tools to measure anthelmintic resistance in liver fluke and a protein biomarker panel has been identified to measure Triclabendazole (TCBZ) failure and resistance for new laboratory and faecal based field tests.
Publications
Polyomic tools for an emerging livestock parasite, the rumen fluke Calicophoron daubneyi; identifying shifts in rumen functionality
Huson, K. M.
,
Morphew, R.
,
Allen, N.
,
Hegarty, M.
,
Worgan, H.
,
Girdwood, S.
,
Jones, E. L.
,
Phillips, H.
, Vickers, M.,
Swain, M.
,
Smith, D.
,
Kingston-Smith, A.
&
Brophy, P.
2018
In :

Parasites & Vectors.
11
,
1
,
22 p.
, 617
Detection of Galba truncatula, Fasciola hepatica and Calicophoron daubneyi environmental DNA within water sources on pasture land, a future tool for fluke control?
Jones, R.
,
Brophy, P.
,
Davis, C.
,
Davies, T.
, Emberson, H.,
Rees Stevens, P.
&
Williams, H.
2018
In :

Parasites & Vectors.
11
, 342
Purification of native Sigma Class Glutathione Transferase from Fasciola hepatica
Duncan, J.,
Cutress, D.
,
Morphew, R.
&
Brophy, P.
2018
In :

Molecular and Biochemical Parasitology.
222
,
p. 45-50
6 p.
Inducible glutathione S-transferase (IrGST1) from the tick Ixodes ricinus is a haem-binding protein
Perner, J., Kotál, J., Hatalová , T., Urbanová , V., Bartošová-Sojková, P.,
Brophy, P.
& Kopáček, P.
2018
In :

Insect Biochemistry and Molecular Biology.
95
,
p. 44-54
11 p.
Worms at the Royal Welsh Show
Tyson, F.
, Allen, T., Pennington, C.,
Brophy, P.
, Thomas, E. &
Morphew, R.
2017
In :

Veterinary Record.
181
,
14
,
p. 376-377
More publications on the Research Portal