Dr Russ Morphew
PhD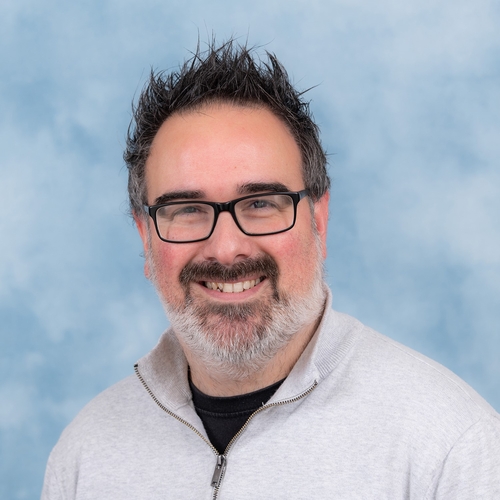 Senior Lecturer
Contact Details
Teaching
Module Coordinator
Coordinator
Lecturer
Tutor
Course Viewer
Moderator
Grader
Research
Current research is aimed at utilising modern high resolution proteomic technologies and mass spectrometry to investigate protein function and interactions. This work has focussed upon microbial-host interactions and the proteins that act upon this interface. In particular, how proteins can facilitate the invasion, establishment or colonisation of an organism within a host. Present research focuses upon the interaction of ruminant bacteria upon ingested forage using proteomics to uncover proteins involved in bacterial colonisation, plant protein degradation and the metabolic pathways involved. Also of interest are parasitic helminths of economic importance including the liver flukes Fasciola hepatica and F. gigantica, nematodes Haemonchus contortus and Teladorsagia circumcincta and the model nematode Caenorhabditis elegans. Recent research using high resolution proteomics has focussed upon vaccine discovery and the development and response to anthelmintic stress and metabolism. The main driver of future research is to increase our understanding of how proteins interact with other proteins within the same organism, between organisms, within a host or with a forage. How proteins interact with ligands such as anthelmintics and metabolites are also of interest, including how proteins function in the metabolism and action of anthelmintics and ultimately anthelmintic resistance.
Research Groups
Parasitology and Helminth Control
Publications
Davey, SD
, Chalmers, IW
, Fernandez-Fuentes, N
, Swain, MT
, Smith, D, Abbas Abidi, SM, Saifullah, MK, Raman, M, Ravikumar, G, McVeigh, P, Maule, AG
, Brophy, PM
& Morphew, RM
2022, '
In silico characterisation of the complete Ly6 protein family in Fasciola gigantica supported through transcriptomics of the newly-excysted juveniles
',
Molecular Omics
, vol. 18, no. 1, pp. 45-56.
https://doi.org/10.1039/D1MO00254F
Rooney, J
, Northcote, HM
, Williams, T, Cortes, A, Cantacessi, C
& Morphew, R
2022, '
Parasitic helminths and the host microbiome: A missing 'extracellular vesicle-sized' link?
',
Trends in Parasitology
.
Reigate, C
, Williams, HW
, Denwood, M
, Morphew, R
, Thomas, E
& Brophy, P
2021, '
Evaluation of two Fasciola hepatica faecal egg counting protocols in sheep and cattle
',
Veterinary Parasitology
, vol. 294, 109435.
https://doi.org/10.1016/j.vetpar.2021.109435
Wititkornkul, B
, Hulme, BJ
, Tomes, JJ
, Allen, NR
, Davis, CN
, Davey, SD
, Cookson, AR
, Phillips, HC
, Hegarty, MJ
, Swain, MT
, Brophy, PM
, Wonfor, RE
& Morphew, RM
2021, '
Evidence of Immune Modulators in the Secretome of the Equine Tapeworm Anoplocephala perfoliata
',
Pathogens
, vol. 10, no. 7, e912.
https://doi.org/10.3390/pathogens10070912
Huson, KM
, Morphew, R
, Winters, A
, Cookson, A
, Hauck, B
& Brophy, P
2021, '
In vitro screening as an anthelmintic discovery pipeline for Calicophoron daubneyi: Nutritive media and rumen environment-based approaches
',
Parasitology Research
, vol. 120, no. 4, pp. 1351-1362.
https://doi.org/10.1007/s00436-021-07066-2
More publications on the Research Portal