Prof Rattan Yadav
PhD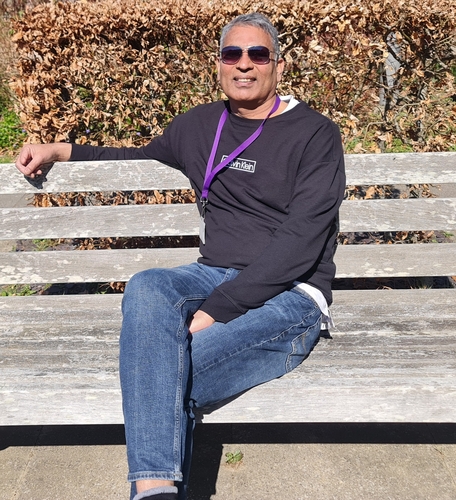 Professor of Plant Genetics
Contact Details
Profile
I am Professor of Plant Genetics and hold a Personal Chair in the department of IBERS of Aberystwyth University. I received my DPhil degree from the University of Sussex and subsequently undertook post-doctoral research at International Rice Research Institute (IRRI) in the Philippines before coming to Aberystwyth in 1996.
Teaching
Lecturer
Tutor
BRM3920: Crop Genomics and Genetic Engineering
BRM0700 - Current Topics in Biotechnology
Research
My research, over the last 30 years, has focused on capturing and translating naturally occurring genetic variations present in crops germplasm for 'public good' outcomes. In particular, I have interests in developing and applying modern breeding methods utilising genomics to hasten crop breeding in tropical millets (Pennisetum glaucum, Eleusine coracana) and temperate forage grasses (Lolium perenne) leading to sustainable food, nutrition, health, and environmental outcomes at global scale. To achieve such goals, I collaborate extensively across the globe with academics and industries and 'not for profit' inter-governmental organizations (such as European Union, CGIAR, FAO, IAEA) and passionate about pursuing 'international development' goals via sustainable agricultural developments. Beyond the AU, I am currently a member of UK's Research Excellence Framework (REF) sub panel 6: Agriculture, Food and Veterinary sciences (see details at - REF - https://www.ref.ac.uk/media/1789/main-panel-a-full-membership-list-nov-2021.pdf). REF in UK is a system for assessing the quality of research in UK higher education institutions. Earlier in 2020, I completed my 3 years tenure as a member of BBSRC's 'Follow-on-Fund Committee'. Presently, I am also a member of several research grant awarding panels within the UK (e.g. GCRF, Newton Fund, British Council, BBSRC, Innovate UK) and abroad (e.g. European Commission, Swedish Council for Sustainable Development (known as Formas)). In 2020, I reviewed global CRP 'RICE' hosted by IRRI (https://ricecrp.org/) to which I provided leadership in evaluating quality and effectiveness of its science, and provided recommendations for its future orientation. I am Academic editor of PlosOne Since 2014, and guest editing a special issue for Agronomy and Frontiers in Plant Science currently.
Publications