Mr Tegid Roberts
BSc Agriculture, Aberystwyth University; National Diploma, Welsh Agricultural College (now part of IBERS Aberystwyth)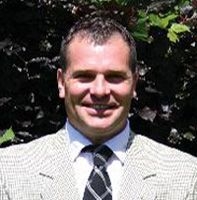 FBS Senior Investigation Off
Contact Details
Profile
Having completed 1 year Phase II & III agriculture at Glynllifon College I spent three years at the Welsh Agricultural College (now part of IBERS Aberystwyth) studying for a National Diploma and then furthered my education with another three years at Aberystwyth University studying for a degree in Agriculture. I worked for 2? years for a local feed compounder selling animal feeds before joining the FBS.
Additional Information
Most of my spare time is spent on my small-holding looking after a small flock of ewes and a few suckler heifers. I am also an avid soccer player, playing in the local Aberystwyth league.
Publications
O'Regan, A
, Chapman, N
, William, I
, Roberts, T
, Reeves, N
& Morris, W 2008,
Wales Farm Incomes Booklet, 2007/08 Results
. Prifysgol Aberystwyth | Aberystwyth University.
More publications on the Research Portal