Prof Christopher Harding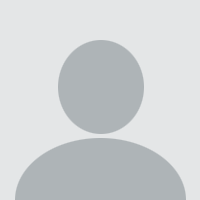 Teaching
Publications
Harding, C
& Banach-Gutierrez, JB 2019,
The search for evidence relating to the application and impact of EU legislation: Probing the national experience
. in J Ouwerkerk, J Oberg, J Altena, S Miettinen & A Sumoninen (eds),
EU Criminal Justice Policy and Practice: Reflections and Prospects.
Brill, Netherlands, pp. 66-85.
Harding, C
2018,
Cartel Fugitive: The Pisciotti saga: A tale of extradition and supposed deterrence
. Christopher Harding web site: www.Christopher-Harding.info.
Harding, C
2018, '
Economic freedom and economic rights: Direction, significance and ideology
',
European Law Journal
, vol. 24, no. 1, pp. 21-35.
https://doi.org/10.1111/eulj.12238
Harding, C
2018,
Some further reflections on Pisciotti: Questioning the deterrence logic of cartel enforcement
. http://europeanlawblog.eu/.
Harding, C
2017, '
Sanction Accumulation in the context of business offending: The Full Force of the Law ?
',
European Journal of Crime, Criminal Law and Criminal Justice
, vol. 25, no. 2, pp. 163-187.
https://doi.org/10.1163/15718174-25022111
More publications on the Research Portal