Dr Kathy Hampson PhD (Law - Leeds), M.Ed (Social Emotional and Behavioural Difficulties - Birmingham), FD (Youth Justice, Open University)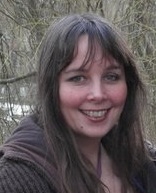 Teaching
Research
Interested in research around:
Children and young people who offend
Youth justice
Youth resettlement
Child First youth justice,
Responsibilities
Department Disability Representative
Department Library Representative
Temporary Undergraduate Criminology Scheme Coordinator
Office Hours (Student Contact Times)
Publications
Case, S, Drew, J
, Hampson, K
, Jones, G & Kennedy, D 2020, '
Professional Perspectives of Youth Justice Policy Implementation: Contextual and Coalface Challenges
',
Howard Journal of Criminal Justice
, vol. 59, no. 2, pp. 214-232.
https://doi.org/10.1111/hojo.12366
Hampson, K
2016, '
A desistance-led approach to youth justice
', Paper presented at South Wales Resettlement Conference, Cardiff, United Kingdom of Great Britain and Northern Ireland,
17 Mar 2016
-
17 Mar 2016
.
More publications on the Research Portal