Dr Kathy Hampson PhD (Law - Leeds), M.Ed (Social Emotional and Behavioural Difficulties - Birmingham), FD (Youth Justice, Open University); SFHEA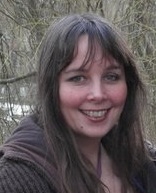 Additional Information
Semester 1 office hours (generally):
Thursdays 12-2pm by appointment (please email)
Teaching
Module Coordinator
Coordinator
Lecturer
Youth Justice (undergrad and postgrad)
Critical and Radical Criminology
Crime and the Media
Quantitative Research Skills
Research
Current research projects:
Legal education for children in primary school - (assisted by Aberystwyth University Boost funding). This project is looking at what (if anything) children in primary schools in Wales are taught about the law and their rights in legal spaces before they become criminally responsible (at the age of 10). This project has benefited from the research assistance of Akrivi Roumpou and Ashleigh Edwards. The project is waiting for a cessation of the current teachers' strike in order to progress further!
Child First? Examining children's perspectives of their 'effective' collaboration in youth justice decision-making - funded by Nuffield
This project (PI Professor Stephen Case) looks at of children's perceptions of their capacity for meaningful collaboration in youth justice decision-making processes and understandings of effectiveness.
Project length - 2 years (October 2022 to September 2024)
Research interests:
Children and young people who offend
Youth justice
Youth resettlement
Child First youth justice,
Responsibilities
Director of Assessments
Chair of Examination Boards
Publications
Hampson, K
2023,
Cementing 'Child First' in Practice
. in S Case & N Hazel (eds),
Child First: Developing a New Youth Justice System.
Springer Nature, pp. 301-331.
10.1007/978-3-031-19272-2_11
Hampson, K
, Case, S & Little, R 2023, '
The Pains and Gains of COVID-19: Challenges to Child First Justice in the Pandemic
',
Youth Justice
, vol. 23, no. 1, pp. 76-96.
10.1177/14732254221075209
Hampson, K
& Case, S 2023,
Youth Justice and COVID-19: Courts, Community and Custody
. in
Crime, Justice and COVID-19.
Bristol University Press, pp. 107-134.
Case, S, Drew, J
, Hampson, K
, Jones, G & Kennedy, D 2020, '
Professional Perspectives of Youth Justice Policy Implementation: Contextual and Coalface Challenges
',
Howard Journal of Criminal Justice
, vol. 59, no. 2, pp. 214-232.
10.1111/hojo.12366
More publications on the Research Portal