Prof Melanie Williams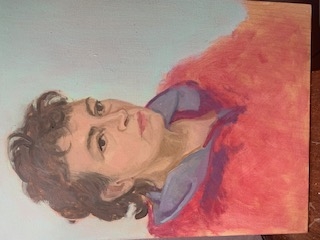 Profile
https://orcid.org/0009-0003-8225-2681
Professor Williams read Law at the University of Cambridge and a Masters in English Literature at the University of Sussex. She has been Consultant to the Open University and is a Fellow of the Higher Education Academy and former editorial board member of the International Journal of Law in Context (Cambridge University Press) Law, Culture and Humanities (Sage) and Jurisprudence (Hart).
'I became a Lecturer in the Department of Law in Aberystwyth in 1995; after nearly ten years I worked as Reader then Professor, first at Swansea University Law School and then at Exeter University School of Law, returning to Wales in 2015. I have taught many subjects in Law and in Criminology and have also enjoyed teaching in other settings, for example as a Visiting Lecturer in English and Media Studies and also in Philosophy, teaching legal perspectives, I have also taught Medical Ethics and Law to medical students as well as law students. Over the years I have published two books - Empty Justice (2001) and Secrets and Laws (2005) and a number of book chapters and articles. These mostly focus upon links between law, literature and philosophy but also consider aspects of psychological or medical significance. I recently qualified as a psychotherapist'.
(portrait image by Sorcha Williams)
Teaching
Module Coordinator
Coordinator
Lecturer
Moderator
I teach on a number of modules both in the 'Law' side of the Department and in the 'Criminology' side.
Research
see list at ORCiD : https://orcid.org/0009-0003-8225-2681
BOOKS
Williams, M.L., (2005) Monograph: Secrets and Laws Collected Essays, London: UCL Press 2005) – Essays present recent research scholarship as a commentary upon prior legal developments in several fields; includes some 'reworked' articles previously published
Williams, M.L.,(2002) Monograph Empty Justice- One Hundred Years of Law, Literature and Philosophy (2002) Cavendish Publishing (Part funded by AHRB Research Leave Award):
Publications
Williams, ML
2018,
Law and Literature/Literary Jurisprudence
. in R Auchmuty (ed.),
Great Debates in Gender and Law, London England : Macmillan International Higher Education.
Great Debates in Law, Red Globe Press, pp. 185-197.
Williams, ML
2016,
The Diaspora of the Imaginary in Poetics and Politics
. in
Stierstorfer K, Carpi D (Eds.) Diaspora, Law and Literature, Berlin: de Gruyter, 171-186.
Williams, ML
2013,
Liminal Tensions in Public to Private Conceptions of Justice: Nussbaum, Woolf and the Struggle for Identity
. in D Carpi & J Gaakeer (eds),
Liminal Discourses: Subliminal Tensions in Law and Literature.
De Gruyter, pp. 53-72.
Williams, ML
2012,
'The Reader' as Thought Experiment: Character, Moral Luck and the Contingent
. in P Gisler, SS Borella & C Wiedmer (eds),
Intersections of Law and Culture.
Palgrave Socio-Legal Studies (PSLS), Springer Nature.
Williams, ML
2012, '
Coercion and the labour contract: Revisiting Glasbrook Brothers and the political fiction of Lewis Jones
',
International Journal of Law in Context
, vol. 8, no. 1.
10.1017/S1744552311000346
More publications on the Research Portal