Dr Marco Odello
Doctor in Law & Diploma de Estudios Avanzados (Madrid); LLM (Nottingham); Dott.Giur.(Rome); FHEA (UK); PDHD (Mexico City); Dipl.Dev.Studies (Rome); Ciedhu (Strasbourg).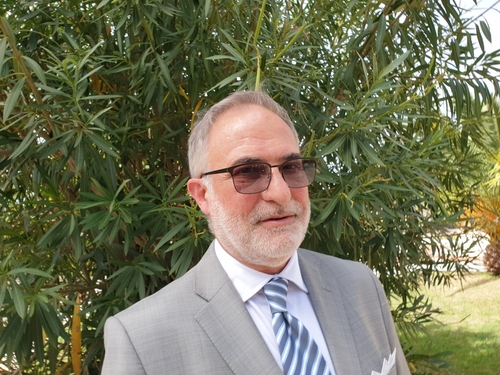 Profile
Professional Experience
Dr Odello has taught International and Comparative Law, International Organisations, International Human Rights and Humanitarian Law, at the Instituto Tecnologico y de Estudios Superiores de Monterrey, Mexico City, and at the University of Piura (Peru). He has been a Researcher at the European Public Law Center (Athens), and at the Centre for Conflict and Security Law, University of Nottingham. He has been a guest lecturer at the Central University of Venezuela (Caracas), at the University of Maracaibo (Venezuela), at the University of Oviedo and Valencia (Spain), at the University of Utrecht (The Netherlands), and at Swansea University. He has worked and co-operated with international institutions, such as the Italian Committee for Unicef (Rome), the UN High Commissioner for Refugees (Rome), the Institute for University Cooperation (Rome), the College universitaire Henry Dunant (Geneva), and the International Institute of Humanitarian Law (San Remo). Between 2000 and 2003 he was an expert consultant for the University of Bologna in the EU Tempus Project 'Towards a European Model Judge'. He was one of the Principal Investigators in the EU sponsored Research Project on Parental Rights in Child Education
Present Activities
He is a member of the International Institute of Humanitarian Law, Fellow of the Higher Education Academy (UK), Fellow of the University of Cagliari (Italy), General Editor of The Cambrian Law Review. He is member of the UK Network on Minority and Group Rights. Since September 2016 he is also Director for International and External Engagement, Institute of Business & Law.
Languages
Italian, Spanish, French
Teaching
Module Coordinator
Tutor
Lecturer
Grader
Coordinator
Undergraduate: International Law; Human Rights and Humanitarian Law
Postgraduate: International Human Rights Law; International Humanitarian Law; International Criminal Law; Legal Studies
Research
Dr Odello has a general interest in Public International Law, with specific attention to issues concerning international human rights, humanitarian law and the law of international organisations.
Present research activities include: * The co-ordination of a co-authored publication on the Organisation of American States; * A wider research project on the Inter-American Human Rights System (TMC Asser Press).
Possible areas of research supervision include:
Public International Law
International Human Rights Law and Protection Mechanisms
International Humanitarian Law and Use of Force
International Institutional Law (i.e. International Organisations)
Refugee Law
Minority and Indigenous Peoples' Rights
Relationship Among Legal Orders and Comparative Law
Responsibilities
Presently acting as Postgraduate Research Coordinator for the Department of Law & Criminology.
Publications
Odello, M
2021,
The Eritrea-Ethiopia Boundary Commission: The Aftermath
. in A de Guttry, HHG Post & G Venturini (eds),
The 1998–2000 Eritrea-Ethiopia War and Its Aftermath in International Legal Perspective: From the 2000 Algiers Agreements to the 2018 Peace Agreement.
2nd edn, T.M.C. Asser Press, pp. 265-284.
Odello, M
2020,
Genocide and culture: Revisiting their relationship 70 years after the Genocide Convention
. in M Odello & P Łubiński (eds),
The Concept of Genocide in International Criminal Law : Developments after Lemkin.
Taylor & Francis, pp. 236-261.
10.4324/9781003015222-11
Odello, M (ed.)
& Łubiński , P
2020,
The Concept of Genocide in International Criminal Law: Developments after Lemkin
. Taylor & Francis.
Odello, M
2018,
La protección de los bienes culturales y el desarrollo del derecho penal internacional
. in
Derecho Penal Internacional - II.
September 2018 edn, vol. Special Issue, Revista de derecho penal, Rubinzal Culzoni Editores, pp. 157-185, Cuestiones actuales sobre los derechos humanos en el derecho penal internacional, Buenos Aires, Argentina,
12 Apr 2018
.
Odello, M
2017,
The Interplay between International Human Rights Law and International Humanitarian Law in the Practice of Commissions of Inquiry
. in C Henderson (ed.),
Commissions of Inquiry: Problems and Prospects.
1 edn, Hart Publishing, pp. 199-229.
More publications on the Research Portal