Dr Anel Marais
BA (Law); LL.B; LL.M (cum laude); LL.D (Jurisprudence) – University of Johannesburg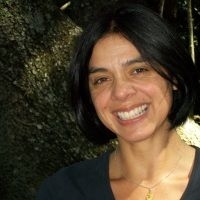 Teaching
Module Coordinator
Lecturer
Tutor
Coordinator
Grader
Anèl teaches in a range of undergraduate courses, including Family Law, Civil Law and Law and Society.
Research
Anèl's research interests lie in legal theory and more particularly in gender theory within the law, law and language, semiotics and ethics.
Publications
Marais, A
2020,
Reflections on the Work of the Truth and Reconciliation Commission in South Africa: Memory, Counter-Memory, and Restorative Justice
. in C de Gamboa & B von Roermund (eds),
Just Memories: Remembrance and Restoration in the Aftermath of Political Violence.
Intersentia, pp. 113-132.
Marais, A
2015,
In Conversation with the harmonious wordsmith
. in J de Ville (ed.),
Memory and Meaning: Lourens du Plessis and the haunting of justice.
Lexis Nexis, pp. 25-46.
Boshoff, A
2012, '
A feminist struggle for non-violence
',
Cambrian Law Review
, vol. 43, pp. 5-27.
Boshoff, A
2012, '
Archive fever: 'order is no longer assured'
',
South African Journal of Philosophy
, vol. 31, no. 4, pp. 632-645.
Boshoff, A
2012, '
Law and its rhetoric of violence
',
International Journal for the Semiotics of Law
, vol. 26, no. 2, pp. 425-437.
10.1007/s11196-012-9277-6
More publications on the Research Portal