Dr Olaoluwa Olusanya
PhD, PGCert, LLM, LLB (Hons), FHEA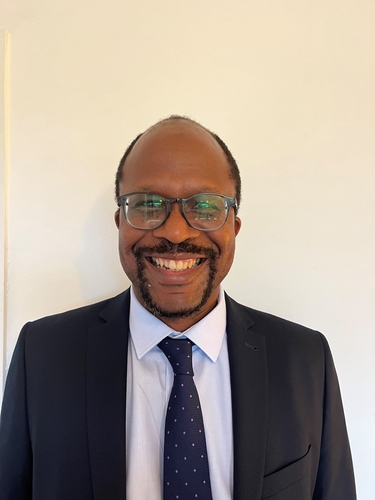 Profile
Ola has a strong track-record of successful grant capture as Principal Investigator and of publishing and reviewing law and criminology manuscripts in and for a variety of criminology and law journals. He is the author of numerous research publications in the fields of law and criminology including four monographs and two edited collections. He has published in leading criminology and criminal law journals such as the British Journal of Criminology and New Criminal Law Review.
Ola serves on several national advisory boards, international committees and task forces including: Forces in Mind Trust Research Centre, American Bar Association International Criminal Justice Standards Task Force, Ceredigion Armed Forces Covenant Strategic Board and Citizens Advice. He also serves on the editorial boards of the Nigerian Yearbook of International Law (Springer) and Race and Justice, American Society of Criminology (Sage). He was previously Series Editor, European and International Criminal Law Series (Europa Law Publishing).
Ola is the principal investigator and founder of the Veterans Legal Link project https://www.veteranslegallink.org/partners . He has managed grants from a variety of funding organisations including the Heritage Lottery Fund, Big Lottery Fund, Ministry of Defence and The Royal British Legion's totalling £83,313.01 primarily in order to undertake the Veterans Legal Link project. He is also the founder of the Family Legal Advice Clinic https://www.aber.ac.uk/en/lac/employability/lawschoolfamilylegalclinic/ and the founder of the popular and successful Aberystwyth Law and Criminology Journal, https://auslcj.wixsite.com/aberlawjournal/contact
Ola's research has been cited directly in international criminal court judgements e.g. Prosecutor v. Germain Katanga. 2014, http://www.icc-cpi.int/iccdocs/doc/doc1761246.pdf and the Supreme Court Chamber of the Extraordinary Chambers in the Courts of Cambodia, see Kaing Guek Eav Appeal Judgement, 2012. http://www.cambodiatribunal.org/assets/pdf/court-filings/Case%20001%20Appeal%20Judgement%20FINAL%20EN.pdf
Teaching
Research
Criminology of International Crimes, International Criminal Law, Transitional Justice and Veterans
Responsibilities
Director of Learning and Teaching
Office Hours (Student Contact Times)
Tuesday 13.00-14.00
Friday 11.00-12.00
Publications
Olusanya, O
2017, '
The Para-State: An Ethnography of Colombia's Death Squad. By Aldo Civico (University of California Press, 2015, 264 pp., £19.50)
',
International Criminal Justice Review
, vol. 27, no. 2.
https://doi.org/10.1177/1057567717696720
Olusanya, O
2015, '
Beyond the Banality of Evil: Criminology and Genocide. By A. Brannigan (Oxford University Press, 2013, 261pp. £65.00)
',
British Journal of Criminology
, vol. 55, no. 1, pp. 209-211.
https://doi.org/10.1093/bjc/azu066
Olusanya, O
2014,
Emotions, decision-making and mass atrocities: Through the lens of the macro-micro integrated theoretical model
. Taylor & Francis, Farnham.
Olusanya, O
2014,
Using the Macro-Micro Integrated Theoretical Model to Understand the Dynamics of Collective Violence
. in I Bantekas & E Mylonaki (eds),
Criminological Approaches to International Criminal Law.
Cambridge University Press, Cambridge, pp. 222-238.
Olusanya, O
2013, '
A Macro-Micro Integrated Theoretical Model of Mass Participation in Genocide
',
British Journal of Criminology
, vol. 53, no. 5, pp. 843-863.
https://doi.org/10.1093/bjc/azt027
More publications on the Research Portal