Miss Rebecca Zerk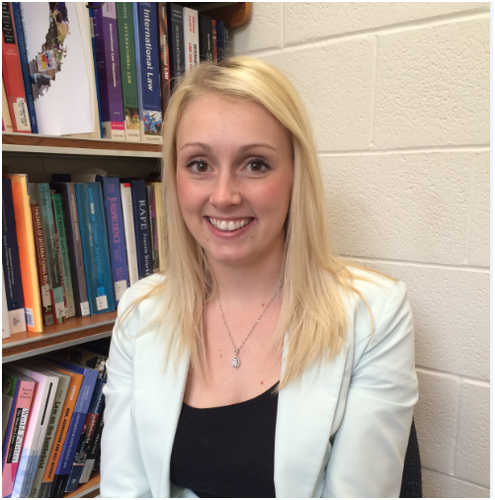 Profile
Rebecca is the research project manager on the Dewis Choice Project, funded by the Community Fund and Comic Relief. Rebecca has a keen interest in the area of victimology, working on six research projects relating to domestic abuse in Wales. She was awarded a prize for the 'victims' module during her undergraduate degree and was awarded a PhD scholarship by the Welsh Centre for Crime and Social Justice. Rebecca is currently completing her PhD in the area of older people and domestic abuse, looking specifically at help-seeking behaviours in later life. Rebecca previously taught a number of modules at undergraduate level including; research skills, victimology, elements of criminology and critical criminology. She worked in higher education teaching adult safeguarding to health and social care students in Crosskeys College.
Publications
Wydall, S
& Zerk, R
2020, '
"Listen to me, his behaviour is erratic and I'm really worried for our safety…": Help-seeking in the context of coercive control
',
Criminology and Criminal Justice
.
https://doi.org/10.1177/1748895819898513
Wydall, S
, Clarke, A
, Williams, J
& Zerk, R
2019,
Dewis Choice: A Welsh Initiative promoting justice for older victim-survivors of domestic abuse
. in H Bows (ed.),
Violence Against Older Women : Responses.
1 edn, vol. 2, Palgrave Studies in Victims and Victimology, Springer Nature, pp. 13-36.
https://doi.org/10.1007/978-3-030-16597-0
Wydall, S
, Clarke, A
, Williams, J
& Zerk, R
2018, '
Domestic Abuse and Elder Abuse in Wales: A Tale of Two Initiatives
',
British Journal of Social Work
, vol. 48, no. 4, pp. 962–981.
https://doi.org/10.1093/bjsw/bcy056
Wydall, S
& Zerk, R
2015,
Wydall, S., Boaler, R. (2015) 'Crimes against & Abuse of Older People in Wales' commissioned by the Older People's Commissioner
. Older People's Commissioner for Wales.
More publications on the Research Portal