Mr Richard Ireland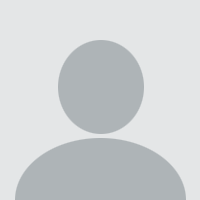 Publications
Ireland, R
2017,
"A Nonconformist must be Chief Constable": The Historical Challenges of Policing Wales
. in K Stevenson, DJ Cox & I Channing (eds),
Leading the Police: A History of Chief Constables 1835-2017.
1 edn, Routledge SOLON Explorations in Crime and Criminal Justice Histories, Taylor & Francis, pp. 109-124.
Ireland, R
2017,
The Law
. in I Johnson (ed.),
Chaucer In Context.
Cambridge University Press.
Ireland, R
2017,
Wales, Crime and Punishment
. in J Turner, P Taylor, S Morley & K Corteen (eds),
A Companion to the History of Crime and Criminal Justice.
Policy Press, pp. 275.
Ireland, R
2015,
Ivor Bowen The Statutes of Wales (1908)
. Gwasg y Gors | The Bog Press.
Ireland, R
2015,
Land of White Gloves? A History of Crime and Punishment in Wales
. History of Crime in the UK and Ireland, Taylor & Francis.
More publications on the Research Portal