Dr Sam Poyser PhD; MSc (with Distinction); BA (Hons); FHEA (Fellow of the Higher Education Academy)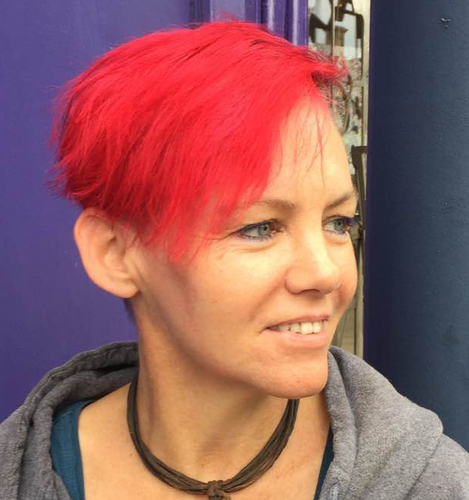 Profile
Dr Sam Poyser has been a criminologist for over two decades. She lectures across the disciplines of criminology and criminal justice. Her primary area of research is miscarriages of justice and the learning opportunities they present for criminal investigators. More generally, she has conducted research into victims' experiences of injustice and has published extensively in the areas of criminal investigation and criminal justice. She has also published in fields relating to rural issues such as animal abuse and heritage crime.
Additional Information
Sam not only has an interest in exploring animal abuse and wildlife crime; she tends to being her work home with her! She has rescued several domestic and farm animals over the last decade or so from abroad and the UK, meaning that there is now very little room in her house for human beings!
Teaching
Module Coordinator
Lecturer
Tutor
Coordinator
Grader
With over 20 years' experience of teaching in the field of criminology and criminal justice, there's little Sam hasn't taught at undergraduate and postgraduate level. Thus, her contributions to modules at undergraduate and postgraduate level often change from year to year. Sam has developed numerous research-led modules during her time as an academic, including Animal Abuse and Wildlife Crime and more recently, Cybercrime. Students benefit from her expertise relating to injustice when studying her Wrongful Convictions module at undergraduate level and her Miscarriages of Justice module at postgraduate level. Sam has a great interest in pedagogy and utilises some of the latest developments in teaching and learning within her modules.
Research
Sam has, and continues to, research extensively in the field of miscarriages of justice and criminal investigation. Sam is a member of the Centre of Forensic Interviewing, an internationally-recognised centre of excellence for investigative interviewing in the UK, that brings together research, teaching, and innovation activities. She has collaborated on research and publications with staff from the Centre, focussing on the relationship between criminal investigation and miscarriages of justice. Sam's recently published book 'Miscarriages of Justice: Causes, Consequences and Remedies', offers
"A comprehensive discussion of systemic problems in the criminal justice system of the United Kingdom that lead to violations of the rights of persons accused of crimes".
— Criminal Law and Criminal Justice Books.
Sam has also published in the fields of animal abuse and wildlife crime and heritage crime.
Responsibilities
Sam has a variety of responsibilities within the department. Chief amongst them is her role as Director of Postgraduate Criminology programmes (a suite of schemes offering research-led teaching in the field.)
Publications