Ms Sarah Wydall
BA (Hons) MMU; M.Sc. Surrey; PGCTHE (Distinction); FHEA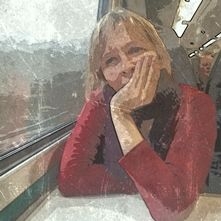 Profile
I am Associate Dean for Research, Knowledge Exchange and Innovation for the Faculty of Arts Humanities and Social Science
The role involves promoting a research culture and enhancing research quality, impact and innovation for the Faculty as well as increasing external engagement of the Faculty.
Teaching
My teaching areas cover victimology, justice mechanisms, the penal system and criminological research methods
Research
I am joint Principal Investigator, alongside colleagues on a £890,000 National Lottery Community funded grant 'DewisChoice' examining Elder Abuse, Justice Mechanisms and Wellbeing (2015-2019).The research involves using participatory action research & ethnographic processes to examine justice mechanisms in the context of domestic violence and abuse and care-giver stress. Dewis Choice provides a community designed service to clients experiencing domestic abuse or care-giver stress. The research involves a longitudinal study to explore justice seeking and the lived experiences of people aged 60 years and over who experience abuse by family members.
I am Principal Investigator on a UK- wide study £453,624 Accelerating Ideas grant commencing in August 2019 Domestic Abuse and the Voice of Older People. I am also Principal Investigator on two other research studies : A research study examining the Co-existence of Domestic Abuse and Dementia funded by Comic Relief (April 2019-March 2020) Award : £92, 265. A Pan Wales study examining Care Homes and the Safeguarding-Related Abuse of Older People in Wales ( July 2019-ongoing) commissioned by Office for the Older People's Commissioner Award: £20,779
I have acted as PI on eight other studies on gendered harms which include a Pan Wales study on Domestic Abuse, Hate Crime and Older People, a study examining Responses to Children and Young people experiencing Domestic Abuse, research evaluating the Making Safe Programme - an initiative that rehouses domestic abuse perpetrators and A Qualitative study Examining Feminist Praxis in developing Grassroots responses to Domestic Abuse . I have also collaborated with colleagues from Aberystwyth, Cardiff & Surrey University on five UK projects These projects have focussed on Domestic Homicide, a UK-wide study on Anti-Social Behaviour in Adults; Cognitive Behavioural Therapy Programmes in Prisons; & Domestic Abuse Perpetrator programmes.
Publications
Wydall, S
, Clarke, A
, Williams, J
& Zerk, R
2019,
Dewis Choice: A Welsh Initiative promoting justice for older victim-survivors of domestic abuse
. in H Bows (ed.),
Violence Against Older Women : Responses.
1 edn, vol. 2, Palgrave Studies in Victims and Victimology, Springer Nature, pp. 13-36.
https://doi.org/10.1007/978-3-030-16597-0
Wydall, S
& Freeman, E 2019,
Older People and Domestic Violence and Abuse
. in J McGarry & P Ali (eds),
Domestic Violence in Health Contexts: A Guide for Healthcare Professionals.
Springer Nature, Switzerland.
Wydall, S
, Clarke, A
, Williams, J
& Zerk, R
2018, '
Domestic Abuse and Elder Abuse in Wales: A Tale of Two Initiatives
'
British Journal of Social Work
, vol. 48, no. 4, pp. 962–981.
https://doi.org/10.1093/bjsw/bcy056
Clarke, A
, Williams, J
& Wydall, S
2016, '
Access to Justice for Victims/Survivors of Elder Abuse: A Qualitative Study
'
Social Policy and Society
, vol. 15, no. 2, pp. 207-220.
https://doi.org/10.1017/S1474746415000202
More publications on the Research Portal