Ferry ports to feature in short films to help boost tourism economy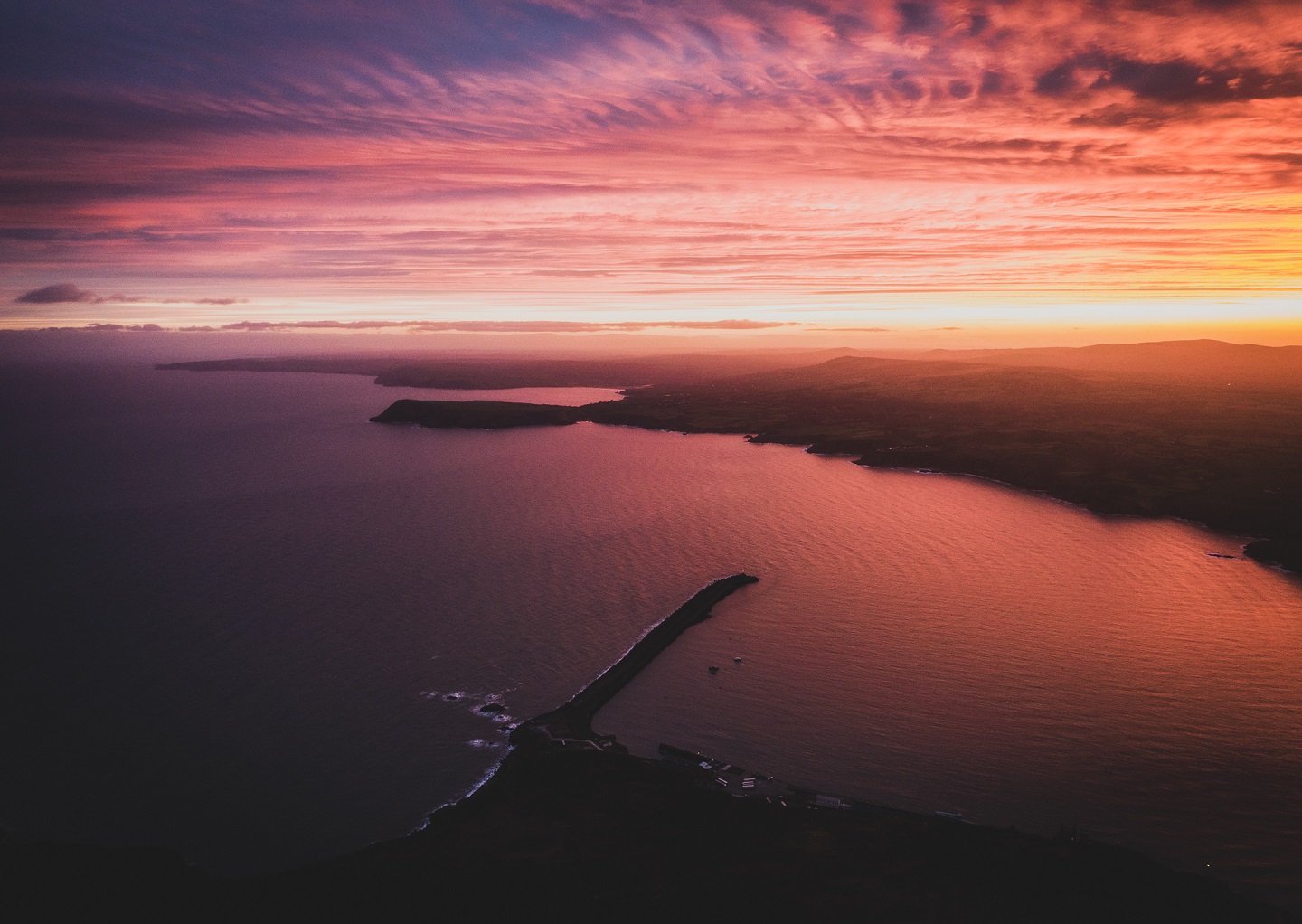 Fishguard port photo credit Mother Goose Films
Five port towns in Wales and Ireland will feature in a series of short films which are being commissioned by Aberystwyth University as part of a major EU-funded project aimed at driving economic growth.
The 'Ports, Past and Present' project is exploring the history and cultural heritage of the ports of Fishguard, Holyhead and Pembroke Dock in Wales, and Dublin and Rosslare in Ireland.
The aim is to increase visitor numbers and enhance tourist experiences in the five communities, as well as raise local awareness about the natural and cultural heritage of the ports, and their importance to future economic growth.
As part of a wide range of cultural activities, the project team in Aberystwyth has appointed a production company with offices in Pembrokeshire to produce a series of eight short documentary films and one feature-length film to promote the five port towns and the three ferry routes which link them.
The films will combine historical film footage with new footage, capturing voices, sounds and scenes, as well as reflect the multilingual and multicultural nature of the ports and their surrounding areas.
Professor Peter Merriman, project team leader at Aberystwyth University's Department of Geography and Earth Sciences said: "Following a competitive tender process, we are delighted to announce that we have appointed Mother Goose Films who have offices in Pembrokeshire and Bristol, and who have worked on a number of high-profile tourist campaigns in both Wales and Ireland.
"This project is a fantastic opportunity to showcase the cultural heritage of these important port communities, narrating the rich history of places which may be at the geographical margins of our nations,but serve as important passage-points for people and goods crossing the Irish Sea. Cultural tourism is an important part of the Welsh and Irish economies and we want to attract new overseas visitors to these towns, as well as engage local communities with their port heritage, in order to help combat economic deprivation."
The research team at Aberystwyth University are supporting the film production with their historical research in film, county and national archives.
Researchers are keen to hear from members of the public who have a close connection to the port towns and would like to share family films, photographs and stories of the ports. They can contact the team by emailing Rita Singer ris32@aber.ac.uk or message them on Twitter @PortsPastPres or Facebook @portspastandpresent.
The films will form part of a wider tourism campaign to raise awareness of the rich coastal and maritime heritage of the five selected ports and their attached communities, and will be aimed mainly at ferry users travelling across the Irish Sea, as well as the overseas cruise ship market.
Project leader Professor Claire Connolly from University College Cork said: "The Ports, Past and Present films will frame voices, images and stories from across the five ports, enabling new forms of engagement with a shared past."
Ports, Past and Present is funded by the European Regional Development Fund through the Ireland Wales Co-operation Programme, and operates across four institutions in Ireland and Wales, including University College Cork, Aberystwyth University, the University of Wales Trinity St David and Wexford County Council. The film-making is being led by a team in the Department for Geography and Earth Sciences at Aberystwyth University.