BeachLab robot event moves to Penglais Campus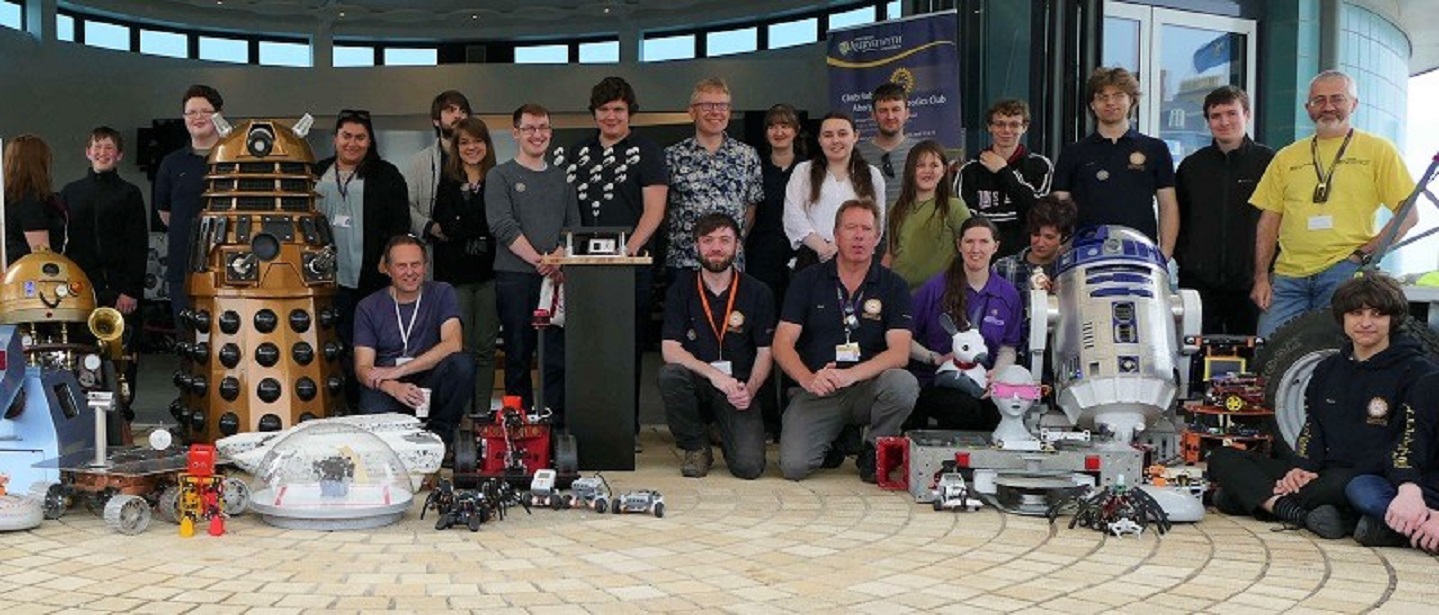 BeachLab 2018
BeachLab, the annual mid-summer celebration of all things robotic, returns this Saturday, 19 June, as Aberystwyth University celebrates UK Robotics Week (19-25 June).
Renamed 'BeachLab: Relocated', the day-long event will be following strict COVID-19 guidance and will be held in the open-air on the Penglais campus, rather than its traditional setting at the Bandstand in Aberystwyth.
Based in the Llandinam carpark on Penglais Campus and open from 10am to 4pm, visitors are asked to pre-register for the day and book a time slot by visiting the BeachLab: Relocated ticket site.
The NHS Test and Trace QR code will also be in place on the BeachLab welcome desk on the day.
For those arriving by car, clear signage will be provided directing visitors to the Edward Llwyd car park, a short distance from the event.
Aberystwyth Robotics Week organiser Dr Patricia Shaw said: "Safety is paramount and every step has been taken to ensure that everyone will be able enjoy BeachLab in a COVID-secure environment. We are asking people to book in advance, and visitors will be expected to provide their details on arrival for test and trace purposes."
"BeachLab has traditionally been a wonderful opportunity to show off the latest research here at Aberystwyth University along with the fantastic work of a new generation of robot builders and creators, and we very much hope that this year's event will be no exception."
Featuring land, sea and air robots, Beachlab has provided a colourful showcase for young robot makers from the award winning Aberystwyth Robotics Club over many years, along with an opportunity to see some of the fantastic Dr Who creations of father and son team Stephen and Tomos Fearn.
A new addition at this year's event will be Ynys Môn based Bailey Robotics who will be bringing their own robots to the show.
It will also see the debut of Afanc, the University's new robotic submarine, which can dive down to a depth of 50 meters and will help scientists learn more about the sea.
BeachLab kicks off a weeklong programme of events hosted by Aberystwyth University to mark UK Robotics Week.
The programme includes a session on how to build a smart home, a robot programming workshop and a talk entitled 'Does digital transformation need a dose of social responsibility?'
Further details and booking information are available on the Aberystwyth Robotics Week 2021 webpages.
Dr Shaw added: "Robots are increasingly becoming more prevalent in everyday life, so events such as this are really important for raising awareness, understanding and interest in the latest research and technology. The future relies on the children developing the skills to build and program robots to be able to complete a wide range of tasks, so our program of events during the week is designed to engage with audiences of all ages and abilities."
For more information about BeachLab: Revisited and Aberystwyth Robotics Week visit https://fbaps-outreach-hub.dcs.aber.ac.uk/Events/RoboticsWeek/2021/homePage.html, the event's Facebook page https://www.facebook.com/aberroboticsweek, e-mail roboticsweek@aber.ac.uk, or follow #AberRoboticsWeek.
Aberystwyth Robotics Week 2021 is supported by the UK-RAS Network and BCS The Chartered Institute for IT.