University supports Council to provide community swimming sessions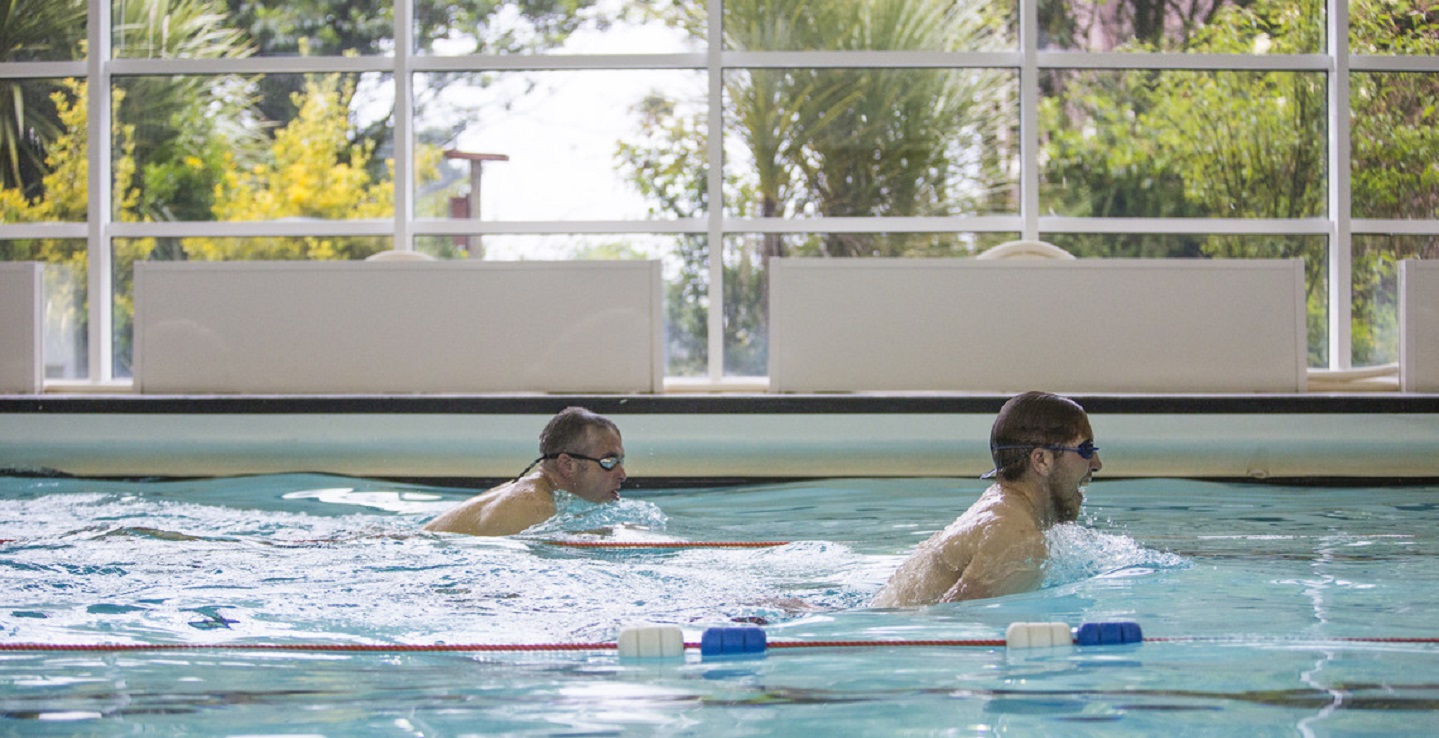 Aberystwyth swimming pool
Swimming sessions set aside for the community are being provided by Aberystwyth University as work continues at Plascrug Leisure Centre following its decommissioning as a COVID-19 hospital.

Subject to the number of coronavirus cases in Ceredigion remaining low, Ceredigion County Council have announced a limited number of community swimming slots will be available at the University's Sports Centre from Monday 28 June 2021.

Pre-booking will be essential as walk-ins will not be permitted. Full details of the slots available and how to book them will be posted on the Ceredigion Actif website.

Darren Hathaway, Head of Sport and Grounds at Aberystwyth University, said: "Collaboration and cooperation have been the hallmarks of the approach adopted by everyone in Ceredigion as we have worked hard to limit the spread of the virus and keep people safe. Now, as restrictions are gradually relaxed, we are delighted to be able to continue to work with Ceredigion County Council and provide much needed access to our swimming pool for the benefit of the wider community."

In line with Welsh Government guidance, the University Sports Centre reopened its doors to members on 4 May, offering a COVID-secure environment for members to exercise safely.

It currently offers access to the gym, pool, group exercise classes and the track via a monthly membership system.
Membership details for staff, students and the wider community are available on the Sports Centre website.