Tributes paid to former Aberystwyth University President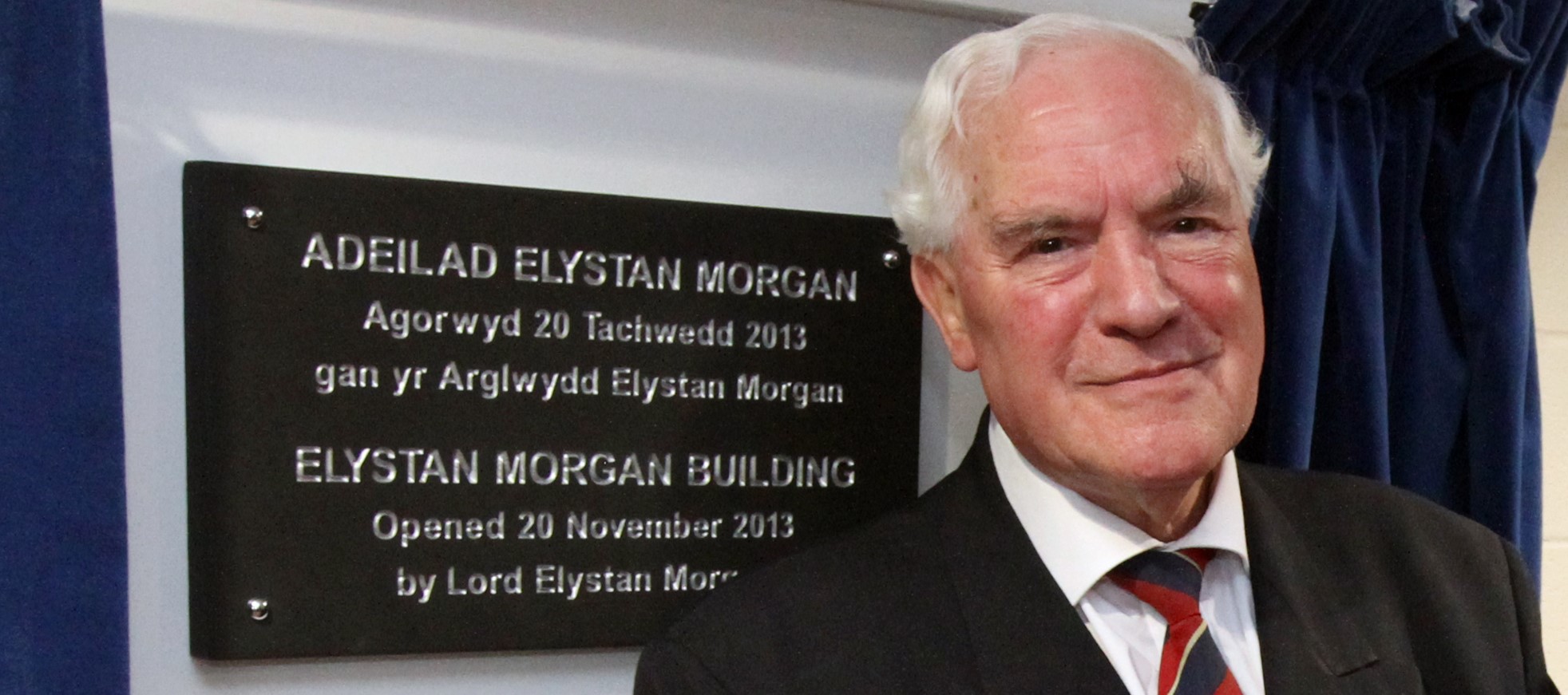 Lord Elystan Morgan
Tributes have been paid to Lord Elystan Morgan, who has died at the age of 88.
A native of Ceredigion, Lord Elystan Morgan represented the county as its Member of Parliament between 1966 and 1974, later serving as a member of the House of Lords between 1981 and 2020 and as a circuit judge from 1987 until 2003.
A graduate of Aberystwyth University, he returned to his alma mater in 1997 following his appointment as the University's President and Chair of Council, a role he fulfilled for 10 years.
He was presented as an Honorary Fellow of the University in 1991 and his contribution to the University and was recognised once more in 2013 when the building which housed the Department of Law and Criminology was named in his honour.
Following the announcement, Professor Elizabeth Treasure, Vice Chancellor of Aberystwyth University, said: "It is with great sadness that we learn of the death of Lord Elystan Morgan. A former President of the University, Lord Elystan's contribution as a tireless public servant to Wales and to our University has been enormous."
"His vast knowledge and wisdom, warm demeanour and playful humour made a lasting impression on those who met him, and he took an active interest in the work of the University and the Department of Law and Criminology, where he was himself a student, providing support and advice when asked but never intruding."
"On a personal note I am most grateful to him for his warm welcome and words of advice on my arrival at Aberystwyth and for his support, despite his failing health, during my time here. As a university we are thankful for everything he has given us and we extend our deepest sympathies to his family at this difficult time."
Lord Thomas of Cwmgiedd, Chancellor of Aberystwyth University, said: "Lord Elystan Morgan made an enormous contribution to the United Kingdom and to Wales in so many different capacities. To each he brought to bear his great learning, his understanding of Wales and his knowledge of it and the law. He showed enormous wisdom and compassion particularly as a judge and President of the University. It was a privilege to have known him over several decades in his many different capacities and to see first-hand the significant contribution he made to the United Kingdom, and particularly to Wales."
Dr Emyr Roberts, Chair of Aberystwyth University Council said: "Lord Elystan made a very special contribution to Wales and the development of the Welsh nation, and we owe him a great debt. We were also extremely grateful for his consistent support for us as a University, and I was particularly pleased to see him attending events at the University over the last few years. He laid firm foundations during his time as President and Chair of the Council, and he remained a good friend of the institution until the end."
Sir Emyr Jones Parry, former President and Chair of the University's Council said: "Elystan Morgan was a fine Welsh patriot and an honourable man in its true sense. A son of Ceredigion, he loved his roots and his nation, and was at the same time outward looking and international. His contribution to political life was always learned, courteous and respected, underlined by his commitment to a stronger devolved Wales. He debated with a sharp legal mind while retaining a keen sense of humour. Over the years he remained devoted to his university and served it as President with particular distinction. His nation should mourn him."