What kind of Wales would you like to live in?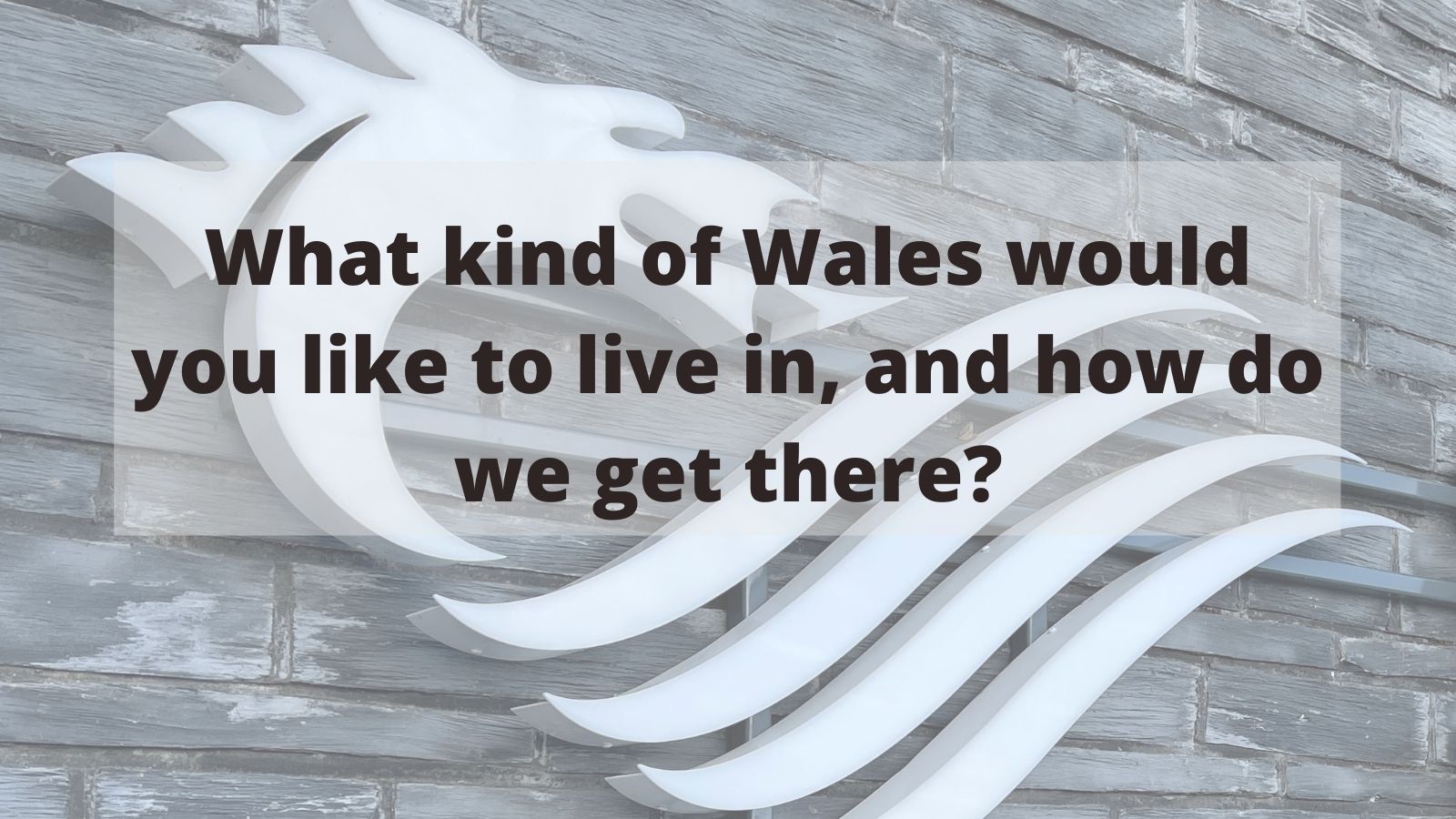 Researchers at Aberystwyth University are keen to hear your views on what kind of Wales you would like to live in.
People from in and around Aberystwyth are invited to attend two online workshops, which take place from 7pm-8.30pm on Thursday 15 July and Monday 19 July, entitled 'What kind of Wales would you like to live in, and how can we get there?'.
The workshops form part of ongoing work at the University into re-imagining Wales' constitutional future.
Dr Anwen Elias, from the Department of International Politics, explains: "We want to speak with a whole range of people – including those who might not normally get involved in discussions about Welsh politics. Through these conversations, we want to find out more about the things that matter most to you – so that we can reflect on what this means for the way in which the decisions that impact upon all of our lives in Wales should be made in the future."
The informal workshops will offer a chance for attendees to share experiences and identify issues on behalf of themselves, their organisation and/or their community, and to discuss these with other people from the local area. The discussion will centre on everyday life, and what political or governmental decisions mean for each one of us, so no prior knowledge is needed.
Professor Matt Jarvis, from the Department of English and Creative Writing, explains: "For us as researchers, this is an opportunity to ensure that our work is of genuine value to the people of Aberystwyth and the surrounding area, and your contributions will directly influence what we do next.
"For you, we hope this is an opportunity to make new connections and contribute to new ways of thinking about how Wales is run in the future. For all of us, we hope this is the beginning of a longer programme, sharing and learning together."
To reserve a place at one of the free workshops, visit: https://aber.onlinesurveys.ac.uk/what-kind-of-wales.  Attendees will be provided with joining instructions and a detailed session plan.  
People who attend the workshop will also be offered Tempo Time Credits in recognition of the time they have contributed to this project. These credits can be redeemed on a wide range of services and activities with a network of recognition partners.
If you would like to discuss the research in more detail, please contact Dr Anwen Elias - awe@aber.ac.uk.