Chance for locals to shape new nursing education at Aberystwyth University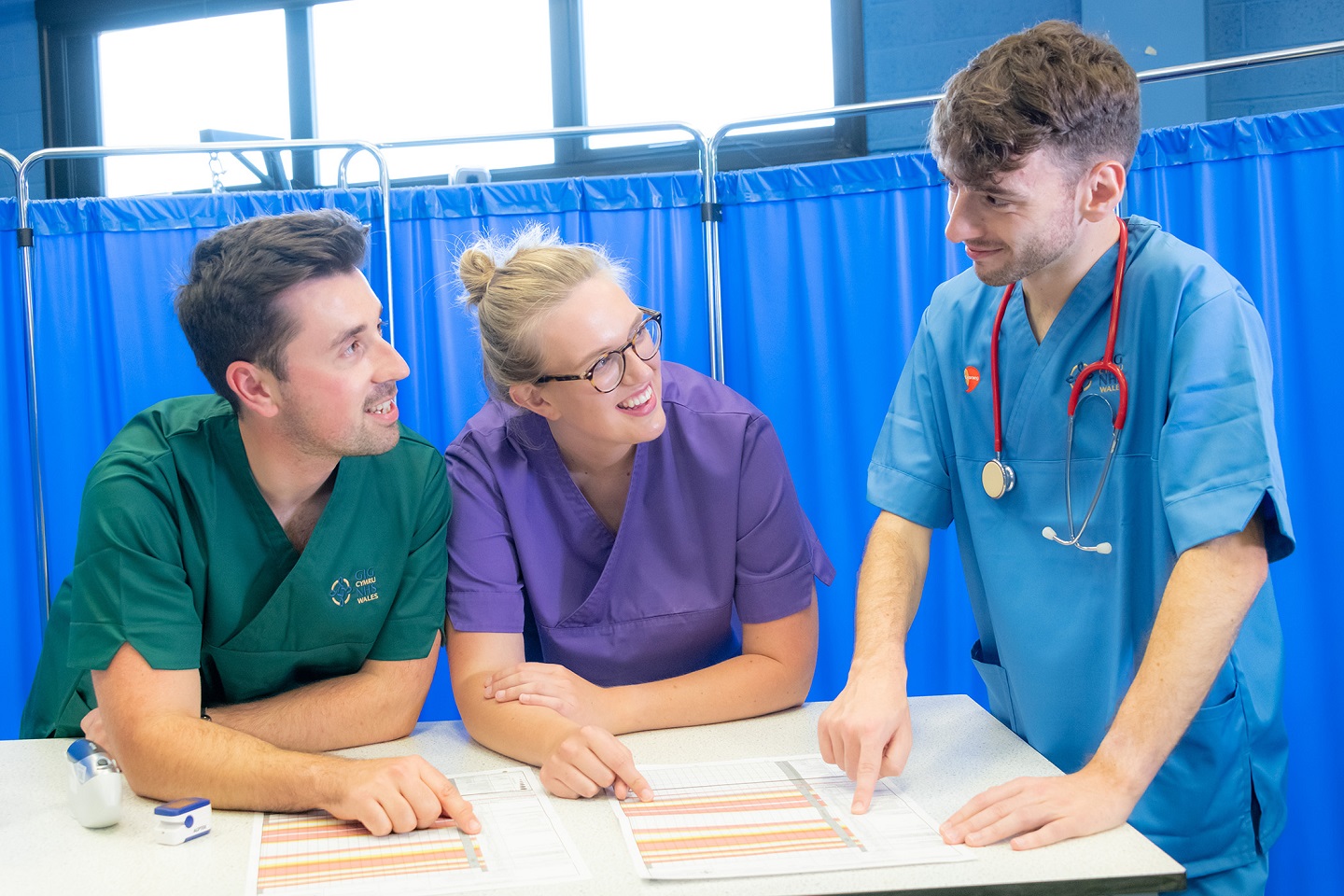 Healthcare Education
Aberystwyth University is holding a series of open days to engage with the local community about its plans to offer nursing qualifications for the first time.
It follows the University's recent success in securing a tender for commissioned nursing places, for both adult and mental health fields of nursing.
The first nursing students will arrive for their studies at Aberystwyth University in September 2022.
The University's nursing team will open its doors from next month to members of the mid Wales community - including service users, carers and staff from other healthcare organisations – and showcase its new facilities and discuss its plans.
The community welcome events, which are open to all, will take place on 13 October, 23 October, 10 November, 1 December and 14 December this year. Places need to be reserved in advance by emailing nrsstaff@aber.ac.uk.
Sally Hore, Principal in Healthcare Education at Aberystwyth University, commented:
"Our welcome events for the community will be an opportunity for local people to understand the new nursing programme better, meet the team and see the brand-new facilities on offer here as part of the new nursing education."
"We are eager to share and showcase the new nursing programme with the wider public of the area, especially as service users and carers form a vital part of nurse education. Student nurses can learn a great deal from their personal accounts and experiences."
Those who live within a 20-mile radius of Aberystwyth University can also apply to join the University nursing team's Service User, Carer and Public Involvement Group.
Service users and carers can participate in curriculum delivery in a number of ways, including taking part in teaching activities, being part of student selection and recruitment events, student assessments and facilitating community projects.
Training and support will be provided for all those who volunteer.
The nursing team can also visit charitable groups or local events within the area to promote and share details of the nursing education and voluntary opportunities.
Sally Hore added:
"After years in the planning, the entire nursing team here in Aberystwyth is really looking forward to welcoming and meeting all local community members. We are very keen to work together to ensure the overall success of the nursing programme."
Anyone interested in these opportunities and events should contact the nursing team on nrsstaff@aber.ac.uk.