Aberystwyth University aims to help rural economy with the launch of new business network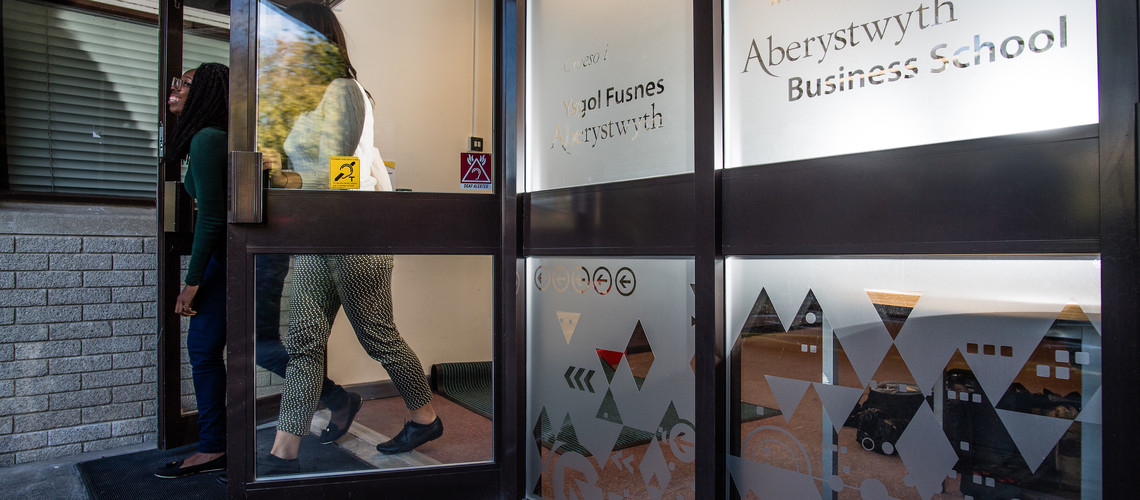 Aberystwyth Business School
Aberystwyth University is launching a network for rural enterprises and start-ups that aims to share knowledge.
GRRaIN – Growth in Rural Resilience and Innovation Network – brings together enterprise activities from across the University's Business School, AberInnovation, IBERS Distance Learning and the Careers Service which manages the Welsh Government's Youth Entrepreneurship Strategy contract.
The network aims to foster the development of businesses and entrepreneurial activities in Mid Wales, with a focus on sharing innovation and practical solutions to new and existing businesses.
Through high quality quantitative and qualitive research and the development of new technology, the goal is to establish west Wales as an internationally renowned location for forward thinking rural enterprises.
The Welsh economy has traditionally lagged behind the UK in its share of high-tech industries, leading to low economic growth, unemployment and low productivity because of a lack of skills and qualifications.
However, by adopting new technology and launching new businesses, the region could build upon its traditional strengths of agriculture and tourism and attract new industries and workforce to diversify the economy in west Wales.
Dr Wyn Morris, Senior Lecturer in Management at Aberystwyth's Business School, said: "Businesses rely on great networks – sharing ideas, challenging one another's practices and providing each other with the inspiration to further innovate what they do.
"GRRaIN will be a place where organisations and enterprises within the rural economy can get access to students, graduates, University staff and start-ups and share knowledge. It also brings together entrepreneurial students in different departments in the University to showcase what Aberystwyth has to offer."
Among the immediate plans of GRRaIN are to deliver research, develop enterprise activities and build links with the rural economy through a series of webinars and events. It formally launches later this month.