Aberystwyth student wins prestigious award for animal cancer work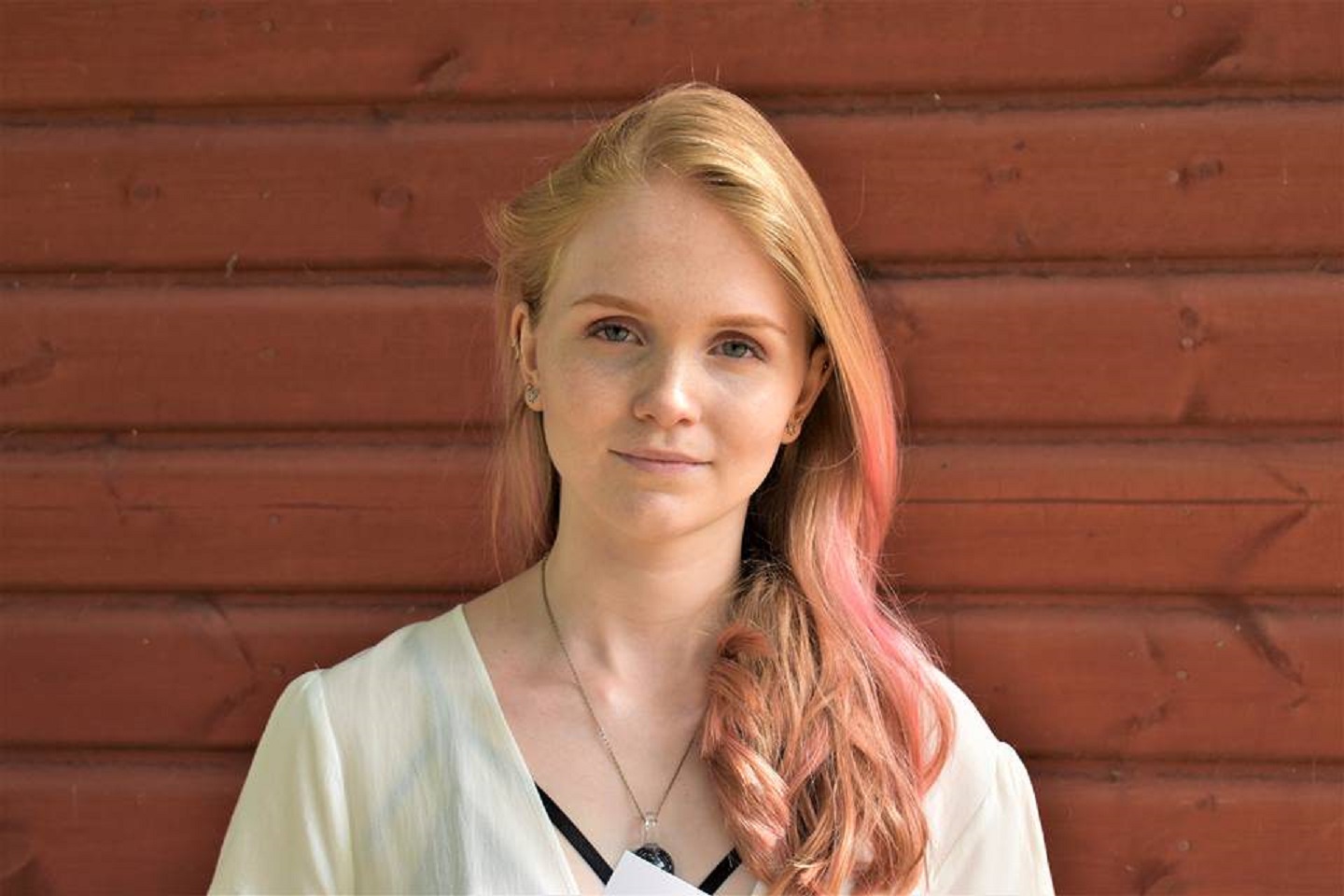 Aberystwyth University student Sara Lind Valdimarsdottir
An Aberystwyth University student has won a prestigious award for developing a new method that could help diagnose animal diseases and cancers.
23 year old Sara Lind Valdimarsdottir has been awarded the British Society of Animal Science's Undergraduate Thesis of The Year.
Originally from Iceland, Sara came to Wales to study for an undergraduate degree in Equine and Veterinary Bioscience at the University's Institute of Biological, Environmental and Rural Sciences.
The aim of Sara's thesis was to develop and test a low-cost system for identifying changes to DNA chemistry that occur during development or when an animal is under stress.
Her research combined two existing genetic procedures to create a new, low-cost method that find DNA markers.
These markers vary with age, between organs, or change after the animal contracts a specific disease or cancer.
The technique can also help identify the part of an animal used in meat products.
Reacting to her success, Sara Lind Valdimarsdottir said:
"I'm delighted to have won - it's a great honour. I would like to thank the staff at the University for all their support. I had the pleasure of completing my dissertation project under Professor Mike Wilkinson's supervision. It was a challenging and exciting experience, and came with a steep learning curve.
"I have a wide range of interests in Biology, and as my studies progressed in Aberystwyth, I became increasingly drawn to research that harnesses the power of molecular biology to improve animal welfare or enhance food quality. Having now experienced real-world laboratory science, I am keen to pursue a career in research and I am starting a Doctorate program at the University of Kentucky, USA in January."
Professor Mike Wilkinson, who holds a Chair in Upland Agroecosysytems at Aberystwyth University commented:
"Many congratulations to Sara on her success. These awards are reserved for exceptional students, and gives them a fantastic opportunity to showcase their work to both academic and industry audiences across the globe. This win is a real testament to her drive, intelligence and dedication to her research."
Dr Anne Stevenson, from the British Society of Animal Science Undergraduate Thesis of the Year Judging Panel, added:
"The panel felt that the quality of the best of the submissions was excellent and shows that the education and ability of our future Animal Scientists is in reassuringly good shape despite the stresses and limitations the pandemic has created. Congratulations to Sara as the overall winner."
As a result of winning the award, Sara will present her work at the British Society of Animal Science Annual Conference in Nottingham next year, where she will have an opportunity to network with leading animal science experts from around the world.