New funding to boost deadly disease research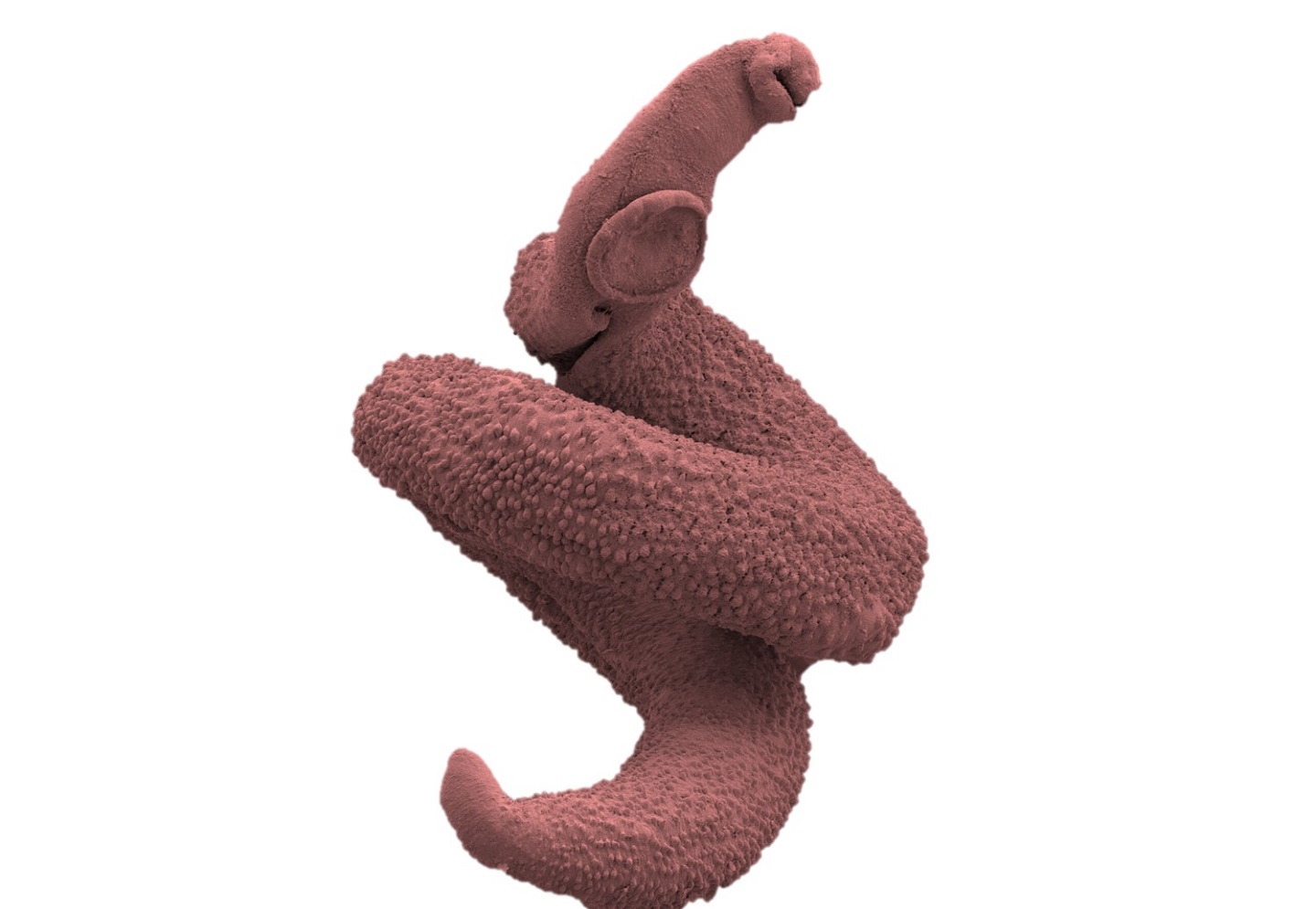 The schistosome worm that causes the disease studied at Aberystwyth University
A parasitic infection that affects millions of people around the world is to be targeted by a £2.5 million drug discovery programme involving academics from Aberystwyth University.
The project will be conducted as part of the Wellcome HIT-NTD Flagship, which seeks to develop new drugs for the treatment of some of the most neglected parasitic diseases in the world.
Schistosomiasis is a parasitic infection caused by tiny flatworms that live within the blood vessels around either the intestines or bladder. The infection is found in many tropical and sub-tropical regions of the world and is estimated to cause more than 230 million clinical cases every year.
It causes chronic ill health and, in children, it can cause growth stunting and cognitive development issues. Directly or indirectly, schistosomiasis is responsible for about 200,000 deaths per year.
The parasite which causes schistosomiasis has a complex life cycle, living both in humans and some aquatic snails. People become infected through contact with water infested with these snails. There is only one drug registered to tackle this infection, demonstrating an urgent need for new kinds of treatment.
This new project aims to develop new ways to speed up the preclinical drug discovery process and to progress some chemical start points to identify compounds with potential to treat the disease. It brings together scientists from the Drug Discovery Unit at the University of Dundee, the School of Pharmacy and Pharmaceutical Sciences at Cardiff University and parasitologists from Aberystwyth University.
Professor Karl Hoffmann from Aberystwyth University commented:
"We are honoured to be involved in this vital research collaboration as it will contribute to developing new ways for treating a disease that affects hundreds of millions of people around the world. We are very grateful to the Wellcome Trust for its crucial investment as well – this project wouldn't be possible without its support. In Aberystwyth, we will identify new compounds to enter the drug discovery pipeline and develop novel methods to study their actions on these parasitic worms.
"This work is a key part of the World Health Organisation road map to achieving the global sustainable development goals, which means eliminating schistosomiasis by 2030. It is not sustainable to depend on just one drug to treat this disease, and this collaborative research will contribute to the world-wide effort to develop alternatives. It also builds on previous work here in Aberystwyth in this field of biology."
The World Health Organisation's aim is to eliminate schistosomiasis by 2030 as part of meeting the United Nations Sustainable Development Goal to improve health and access to clean water.