Aberystwyth University brings quirky science to pupils in annual outreach event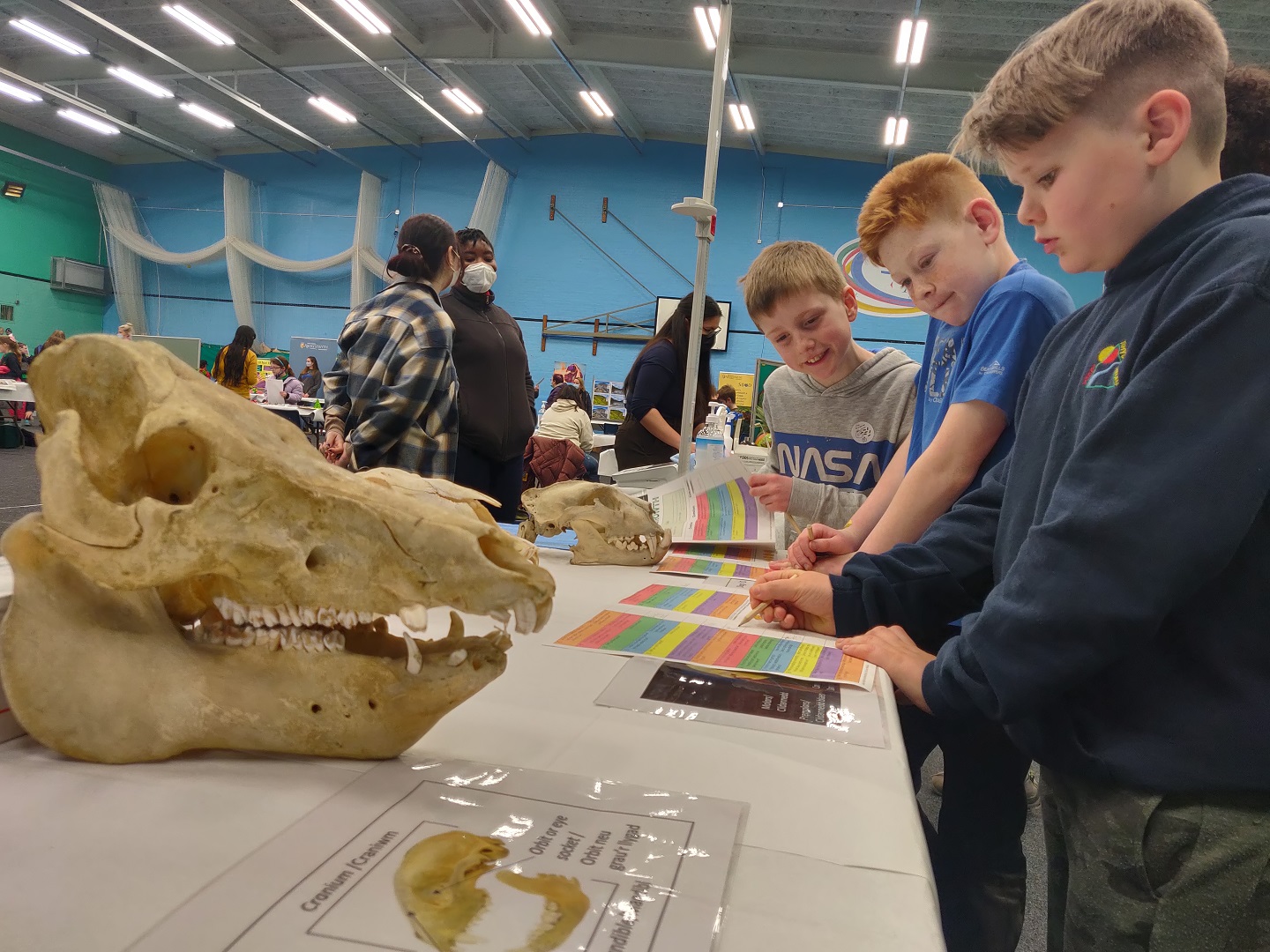 Pupils from Rhyd Y Pennau.
Aberystwyth University has introduced almost 1,000 pupils to animal skulls, robotic rovers and strange foods in its annual outreach event held as part of British Science Week.
The event ran from 15-17 March and hosted Years 5, 6, 7 and 8 pupils from schools across Ceredigion, Powys and Gwynedd.
At more than 20 stands, pupils were asked to guess which animal certain skulls belonged to, shown how important vaccines are, how mathematical models can help protect against pandemics and how the Ceredigion landscape has changed over centuries.
Academics and University outreach staff were on hand to show pupils how science is at the heart of some of life's most spectacular phenomena and affects our everyday lives in positive ways. Interactive stands were built by the University's departments of Biological, Environment and Rural Sciences, Computer Science, Geography and Earth Sciences, Mathematics, Physics and Psychology.
In-person Science Week outreach events at the University have not happened since 2020 because of the COVID-19 pandemic.
Professor Tim Woods, Pro-Vice Chancellor for Teaching and Learning, said: "We were delighted to host pupils for our British Science Week events again. It really is a vital part of our calendar, showcasing the quirkiness and fun of the world of science, from exploring grasslands to the importance of probability.
"These events can be the spark of a child's imagination that leads to a career in science. We want to inspire boys and girls of all backgrounds and demystify the university so we worked hard to put inclusivity at the heart of these events. Our staff was equally imaginative in coming up with ideas that have excited pupils.
"I was delighted to see such high numbers from schools across west Wales and we are all looking forward to hosting more pupils next year."