Significant rise in research quality at Aberystwyth University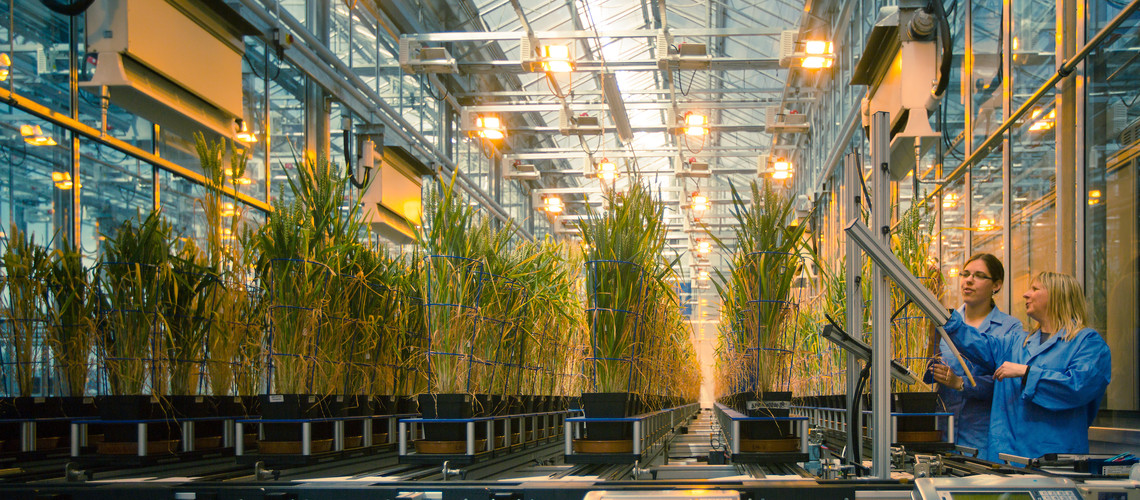 98% of research at Aberystwyth University is of an internationally recognised standard or higher.
The quality of research at Aberystwyth University has increased significantly, the latest review of research in UK higher education institutions has shown.
The percentage of all research activity at Aberystwyth University which is of an internationally recognised standard or higher has risen to 98%, according to the Research Excellence Framework 2021 results which have been published today (Thursday 12 May 2022).
The findings also show a marked increase in the proportion of research in Aberystwyth classified as 'world leading' and 'internationally excellent'.
More than three quarters of the research is categorised as world-leading (4*) or internationally excellent (3*), up 9 percentage points on the last assessment in 2014.
Professor Elizabeth Treasure, Vice-Chancellor of Aberystwyth University said: "These impressive results are a testament to the world-class research and innovation taking place here in Aberystwyth. It is a well-deserved recognition of our experts' work, the impacts of which are felt across the planet. Our heart-felt thanks go to all the hard-working researchers and staff.
"Research and innovation are the lifeblood of our University. They deepen our knowledge and understanding, inform our learning and teaching, and deliver real benefits to everyday lives in Wales and the wider world.
"These research accolades are very good news for our students as well. They demonstrate that they learn from international experts – leaders in their fields and researchers who are not only sharing what is already known, but also making important new discoveries."
The results show that there is world-leading research in all academic areas, with five departments, Geography and Earth Sciences, Computer Sciences, International Politics, IBERS and Mathematical Sciences at or above the UK average (84%) for research that is world-leading or internationally excellent. Almost half of the outputs in the School of Art are world-leading.
The Department of Law and Criminology has also won plaudits for the impact of its research beyond academia, with three-quarters rated as world-leading, the highest category. There has also been recognition of the Department of Theatre, Film and Television where over three-quarters of the research environment has been rated as world-leading.
At the end of 2019 Aberystwyth University approved an ambitious new Research and Innovation Strategy that sets about building on the University's historic strengths to tackle contemporary challenges and work collaboratively across academia, business and society to help make the world a better place.
Its progress was delayed by the COVID-19 pandemic. Now, with restrictions lifted, the University is working on a package of additional measures to help researchers regain ground following the pandemic.
Professor Treasure added: "We are very ambitious for the future of our research here at Aberystwyth and our further investment in research activities will be an important driver for the University over the years to come. We are mindful of how vital our research is to the local, regional and national economy. We know that government is committed to spreading prosperity across Wales and the wider UK, and that universities have a very important part to play in delivering that agenda. As we continue to progress, Aberystwyth University will play an increasing significant role."
REF 2021
Introduced in 2014, the Research Excellence Framework assesses the quality of research in UK higher education institutions. Outcomes are used to benchmark research quality, provide accountability on the use of public funding and inform the allocation of government funding to universities.
For the 2021 assessment, three distinct elements were evaluated; quality of research outputs made publicly available between 2014 and 2020, the impact of research beyond academia, and the environment that supports research.
Research outputs include journal articles, authored books, chapters in books, designs, exhibitions, and performances.
The quality of the work is categorised on a 5 point scale, 4*-U, with 4* representing research that is world-leading in terms of originality, significance and rigour, and U being quality that falls below the standard of nationally recognised work.
All staff at Aberystwyth University with significant responsibility for research were required to present research as part of the 2021 Research Excellence Framework.
Evaluations were carried out by expert panels for each of the 34 subject-based units of assessment, made up of senior academics, international members, and research users. 157 UK institutes of higher education took part.