Aber's red piano at the Urdd Eisteddfod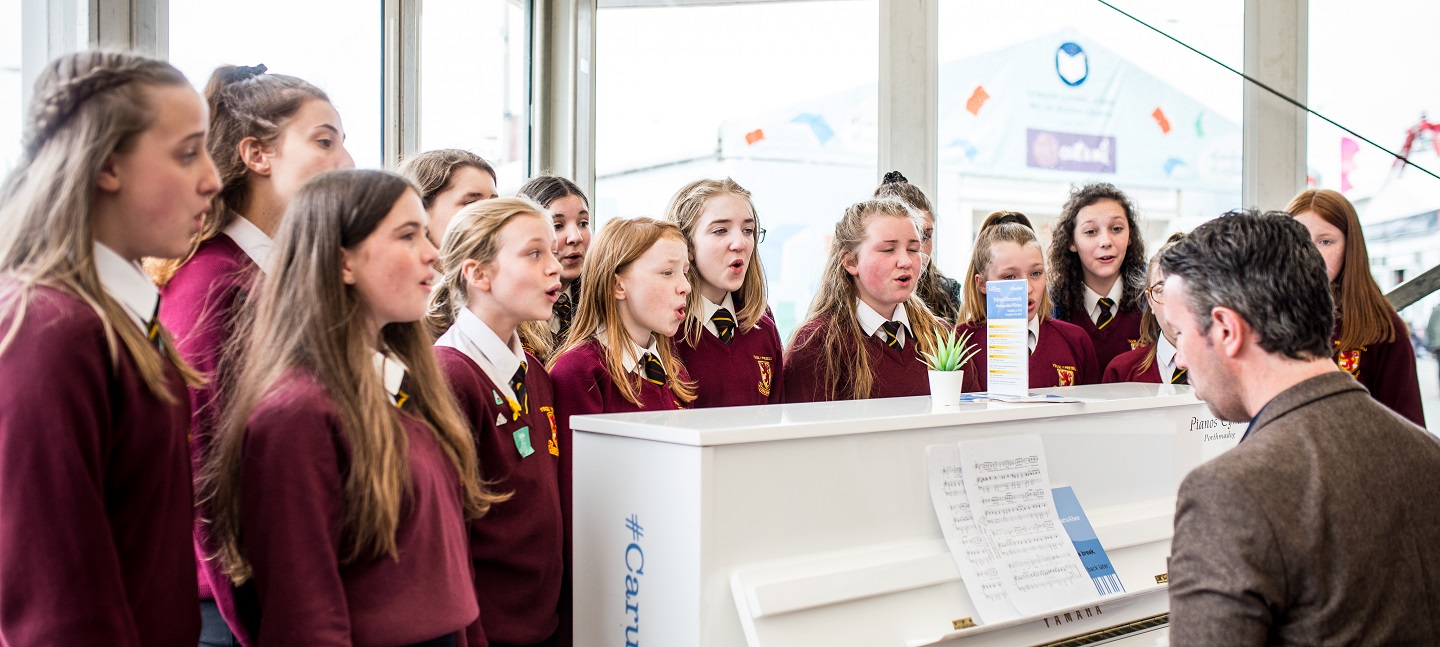 Competitors at the Urdd Eisteddfod will be able to book time on Aberystwyth University's new red piano next week, before taking to the stage at this year's festival.
The piano will be on the University stand, next to the Eisteddfod's Green Pavilion, and available for rehearsals between 8:30am and 6pm during the week.
This is the third year that Aberystwyth University has offered rehearsal space at the Eisteddfod, a development that has proved extremely popular with competitors who want some last-minute practice.
The University has been a major supporter of the Urdd Eisteddfod for many years, an arrangement that continues this year as it sponsors one of the three main performing stages, the Green Pavilion.
Dr Rhodri Llwyd Morgan, Aberystwyth University's Director of Welsh and External Relations, said: "The Urdd Eisteddfod is undoubtedly one of the highlights of the calendar and an excellent opportunity to celebrate our language and culture. It's great to see it return to the long-established tradition of travel around Wales after a three-year hiatus due to COVID. For a century the Urdd has offered a priceless platform for generations of young people. We are particularly proud to have collaborated with the Urdd on its Peace and Goodwill Message this year and, as a University preparing to celebrate our 150th anniversary, we are delighted to be one of the leading sponsors of Wales' premier youth festival."
Rehearsal time on the red piano, up to a quarter of an hour at a time, can be arranged by calling 07976 896889 or emailing events@aber.ac.uk.
As well as rehearsal space, members of the University's marketing team will be on the stand throughout the week to provide advice on applying to university and the wide range of courses available at Aberystwyth University. And, of course, there will be an opportunity to follow some of the week's main ceremonies on the stand's big screen.
Beyond the stand and the Green Pavilion, the University is also supporting the Eisteddfod's Sports Area, as part of the Urdd's long-term initiative to promote sports provision and develop new talent across Wales.