Tropical disease research boosted with "future leader" joining Aberystwyth University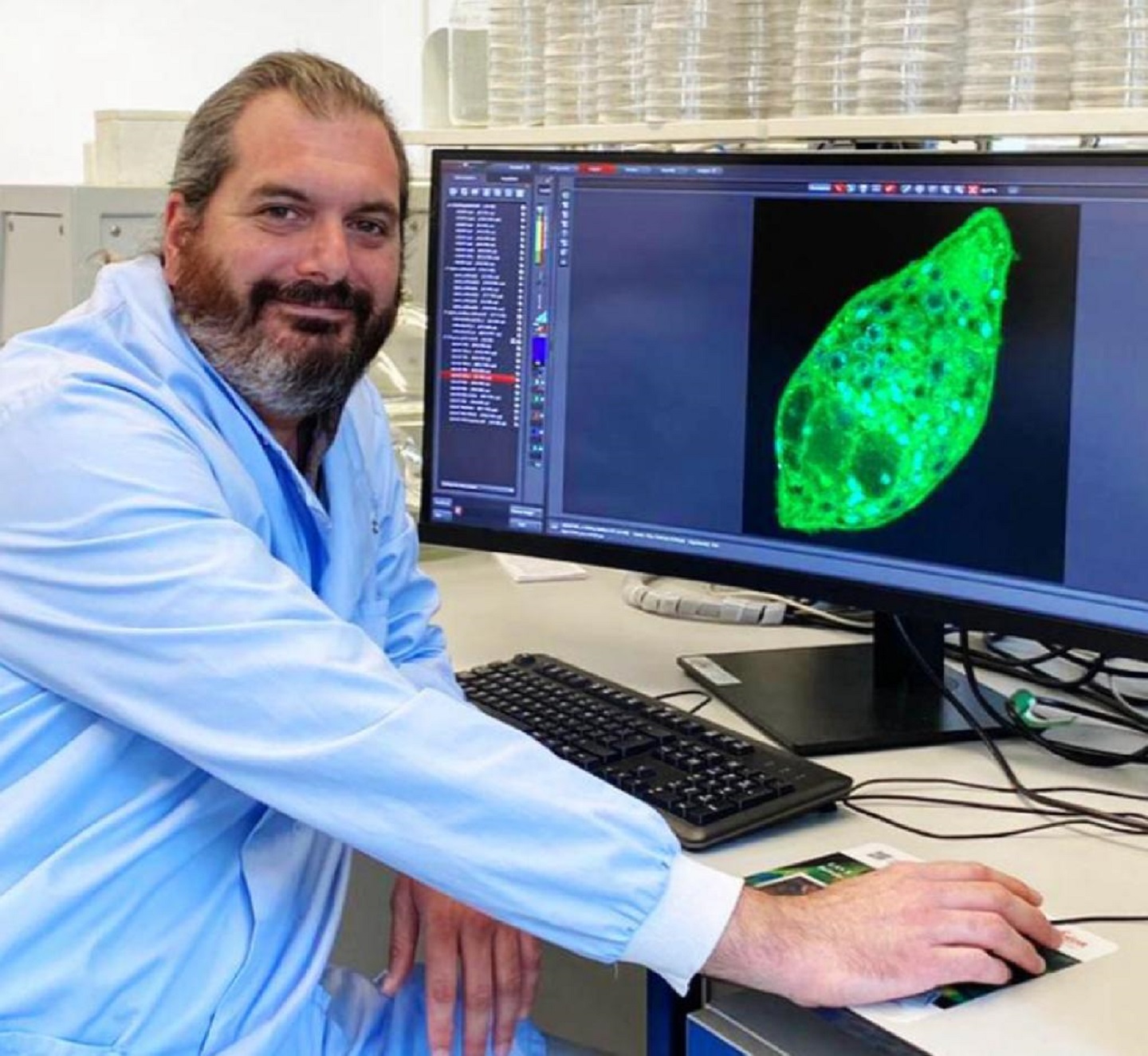 Dr Gabriel Rinaldi
A world-leading study of tropical diseases at Aberystwyth University has received a major boost with an internationally-recognised scientist joining from The Wellcome Sanger Institute, Cambridge.
Dr Gabriel Rinaldi, from Aberystwyth University's Institute of Biological, Environmental and Rural Sciences (IBERS), has been awarded the prestigious Future Leaders Fellowship by the UK Research and Innovation body (UKRI). He will join the university in August to take up the fellowship.
The award celebrates leading early career academics in the UK and provides them with support to continue their research into society's biggest problems.
Dr Rinaldi's ambitious research project, which will take place over the next four years, will be focused on better understanding the biology of blood fluke schistosomes, parasitic flatworms that are responsible for a major neglected tropical disease affecting low and middle-income countries.
Schistosomiasis affects more than 250 million people per year worldwide, in particular developing countries in the tropics. The number of deaths is hard to estimate but it can cause liver, intestine and urogenital damage, as well as having a detrimental impact on child development, including their ability to learn.
Treatment relies on a single drug but signs of resistance to it are emerging. This means that new strategies for controlling the disease are urgently required.
Dr Rinaldi's research will focus on the early intra-mammalian development of the parasite and its unique sexual biology. By using cutting-edge molecular biology approaches, he aims to reveal key factors involved in the early development of male and female parasites and their interaction with the host. This will ultimately reveal vulnerabilities that will be exploited with novel control strategies, including drugs and vaccines.
He will enrich the existing parasitology strengths within Aberystwyth University and contribute to the Barrett Centre for Helminth Control's efforts in controlling parasites responsible for agricultural, veterinary and biomedical diseases.
Dr Rinaldi said: "This distinguished fellowship will enable my transition from a staff scientist working within a team to an innovative leader of my own helminth developmental biology programme at Aberystwyth University. The scale and duration of the fellowship allow for a very ambitious research project, facilitating the generation of novel lines of research.
This opportunity will also broaden my professional foundations for a long-term research program focused on schistosome development, its unusual sexual differentiation among other parasitic flatworms and interaction with the hosts."
UKRI Chief Executive, Professor Dame Ottoline Leyser, said: "The Future Leaders Fellowships provide researchers and innovators with the freedom and generous long-term support to progress adventurous new ideas, and to move across disciplinary boundaries and between academia and industry.
"The fellows announced today provide shining examples of the talented researchers and innovators across every discipline attracted to pursue their ideas in universities and businesses throughout the UK, with the potential to deliver transformative research that can be felt across society and the economy."
Karl Hoffmann, Director of Barrett Centre for Helminth Control at Aberystwyth University, said: "We are incredibly pleased that Gabriel has been successful in securing this prestigious UKRI Fellowship and are thrilled to welcome he and his research team to Aberystwyth. Gabriel's team will join an established infectious disease research community at the University and lead to expanding our international reach and reputation in this area.
"Importantly, outcomes of Gabriel's research will lead to urgently-needed new strategies for controlling schistosomiasis in people living in some of the most resource-poor communities on the planet. This research is essential to meet the World Health Organisation's goal of schistosomiasis elimination in the next decade.
"Gabriel is well positioned to meet this challenge head-on and we can't wait to begin working with him on this international agenda."
Dr Iain Donnison, Head of Department - Biological Environmental and Rural Sciences, added: "Dr Rinaldi's award is well-deserved recognition of his enormous talent as well as the importance of the research project. Aberystwyth University undertakes world-leading research in parasitology, and this project underlines the importance of such work to addressing the impacts of schistosomiasis. The development of new disease management policies and therefore reduction in transmission of such a neglected tropical disease, has the potential to deliver significant societal benefits."
Dr Rinaldi received his MD degree in General Medicine and PhD degree in Molecular Parasitology from University of the Republic, Uruguay. Thereafter, he worked as postdoctoral Research Fellow at George Washington University and most recently as Senior Staff Scientist in the Parasite Genomics team at the Wellcome Sanger Institute.