Biodiversity education project granted British Academy funding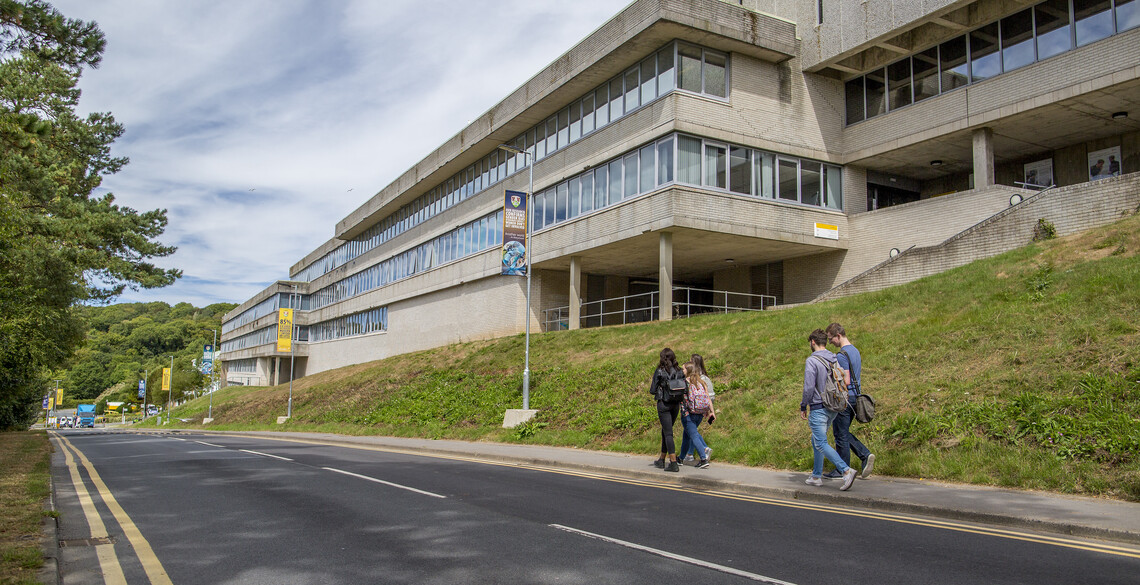 An innovative project encouraging education about coastal biodiversity is to be extended after receiving British Academy funding.
Phil Jones, who is studying for his PhD in the Department of English and Creative Writing, worked with fellow English student Maï-Lyng Roberts and Abidish Hussain from the School of Art, on a project called 'Resisting seaside decline: The (bio)diversity challenge'.
The project used a combination of ecology, social science and creative writing to help create emotional connections between people and where they live.
It formed part of the wider SHAPE Impact Projects collaboration, an initiative by the British Academy and student-led education charity Students Organising for Sustainability (SOS-UK).
It encourages students and academics across the SHAPE disciplines (social sciences, humanities and the arts for people and the economy) to use their subjects to help tackle environmental, social and economic sustainability issues.
The projects then adopt a 'living laboratory' model with an institution's local community used as a testbed for their ideas.
Professor Anwen Jones, Pro Vice-Chancellor for the Faculty of Arts and Social Sciences, said: "I am delighted to see Phil, Maï-Lyng, and Abidish's work further recognised by the British Academy. We face a biodiversity crisis and their project has provided us with a fresh perspective on how local communities can engage with the challenge on their doorstep.
"I congratulate them all for their ingenuity and enthusiasm in showing how the SHAPE subjects can play a role in helping to address some of our planet's biggest crises. I am looking forward to seeing how their work develops."
Phil Jones said: "We are delighted with the funding for our SHAPE Sustainability Impact Project. We hope this will let people not just learn about biodiversity but also make an emotional connection to it. This will be something different from the usual 'gloom and doom' narratives and give an encouraging take on what people can do in the face of climate change."
Dr Molly Morgan Jones, the British Academy's Director of Policy, said: "The SHAPE disciplines play a critical role in understanding the complex human and social dimensions to environmental challenges.
"It is wonderful to offer students and academics in these subjects an opportunity to test out and grow their innovative solutions to issues of environmental sustainability in their local area through the SHAPE Impact Projects."