£2m investment in Supercomputing Wales welcomed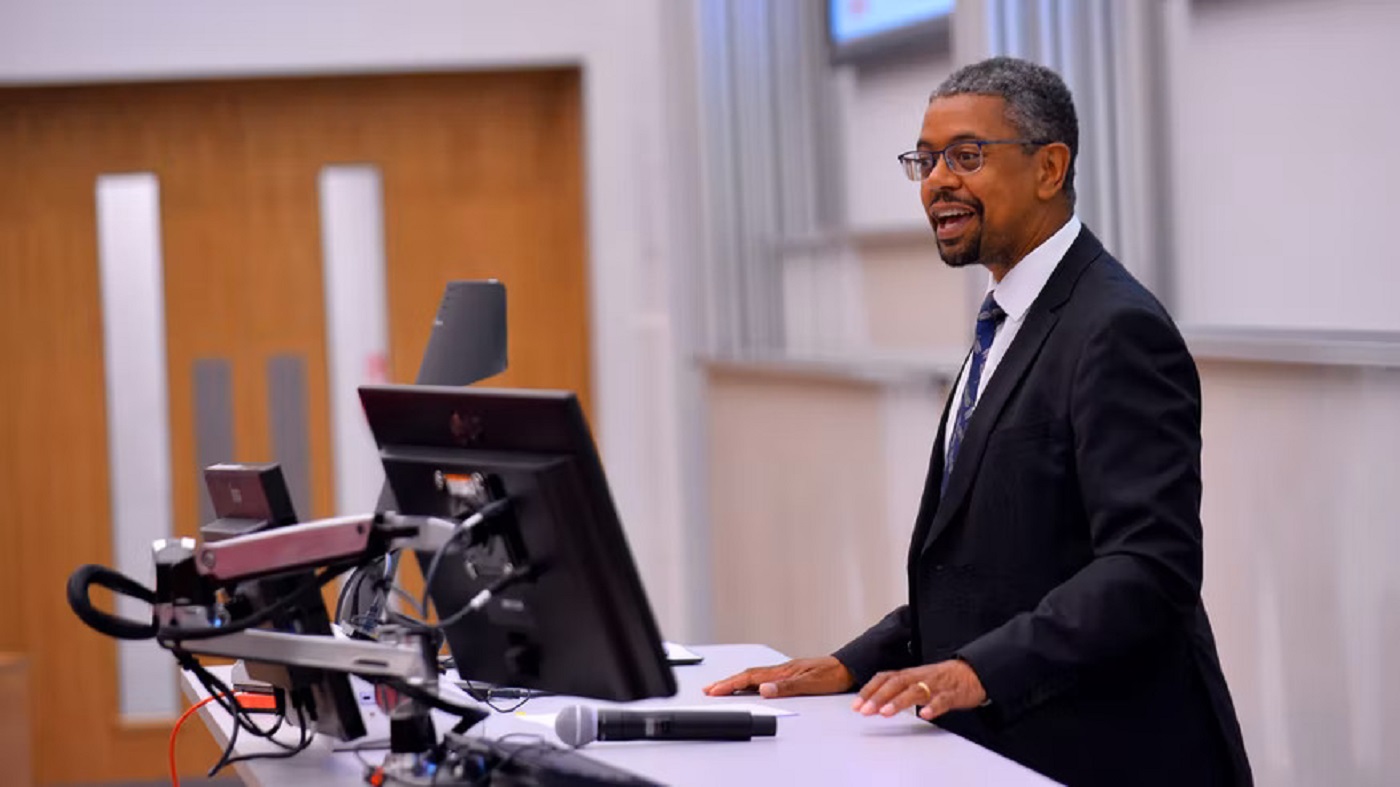 Vaughan Gething, Minister of Economy for Welsh Government
A £2 million investment in Supercomputing Wales, a national computing research facility involving higher education institutes across Wales, has been welcomed by Aberystwyth University.
Economy Minister Vaughan Gething MS said the funding will extend the organisation's operation until the end of 2022. It will be used to attract fresh external funding, increase the number of partnerships, create jobs and support collaboration.
Aberystwyth University is one of four higher education members in the consortium, alongside Bangor, Cardiff and Swansea. The consortium is part funded by the European Regional Development Fund through the Welsh Government, with the rest of the funding is provided by university partners.
Supercomputing Wales's infrastructure, across two high-performance hubs, is used by more than 4,000 university staff and students. More than 700 projects have been registered on the system.
Aberystwyth University's Living Wales researchers are using the facilities to develop and implement a satellite-based means of mapping and monitoring land cover. They are using Earth observation data from 1985 until the present day to capture the ever-changing state of Wales's landscape, with the goal of developing an automated system of charting change.
Economy Minister Vaughan Gething said: "Research, science, and technology has never been more important in tackling the major global problems of our time. A perfect example of this is Supercomputing's invaluable work during the global pandemic in modelling the spread of COVID-19 in Wales and sequencing COVID-19 genomes.
"Supercomputing Wales is more than just computing infrastructure – it is an important community of research software engineers, technical staff and researchers working to achieve substantial outcomes for science, our universities and for Wales.
"High Performance Computing and software engineering will play a vital role in both academic and industrial research over the course of the next decade. The Welsh Government is proud to support Supercomputing Wales in its quest to build research expertise in data gathering and analysis. This will benefit the economy, public services, education and health care, helping improve our future well-being and tackle some of the major global problems of our time."
Professor Reyer Zwiggelaar, Head of Graduate School at Aberystwyth University, said: "We welcome the fresh funding for Supercomputing Wales that will help continue the innovative work underway by ourselves and other partners and further cement Wales's digital future.
"The facilities provided by Supercomputing Wales have been invaluable in our own research and this funding will ensure Wales will continue to pioneer in areas such as artificial intelligence and big data."