New Head of Aberystwyth's Department of Life Sciences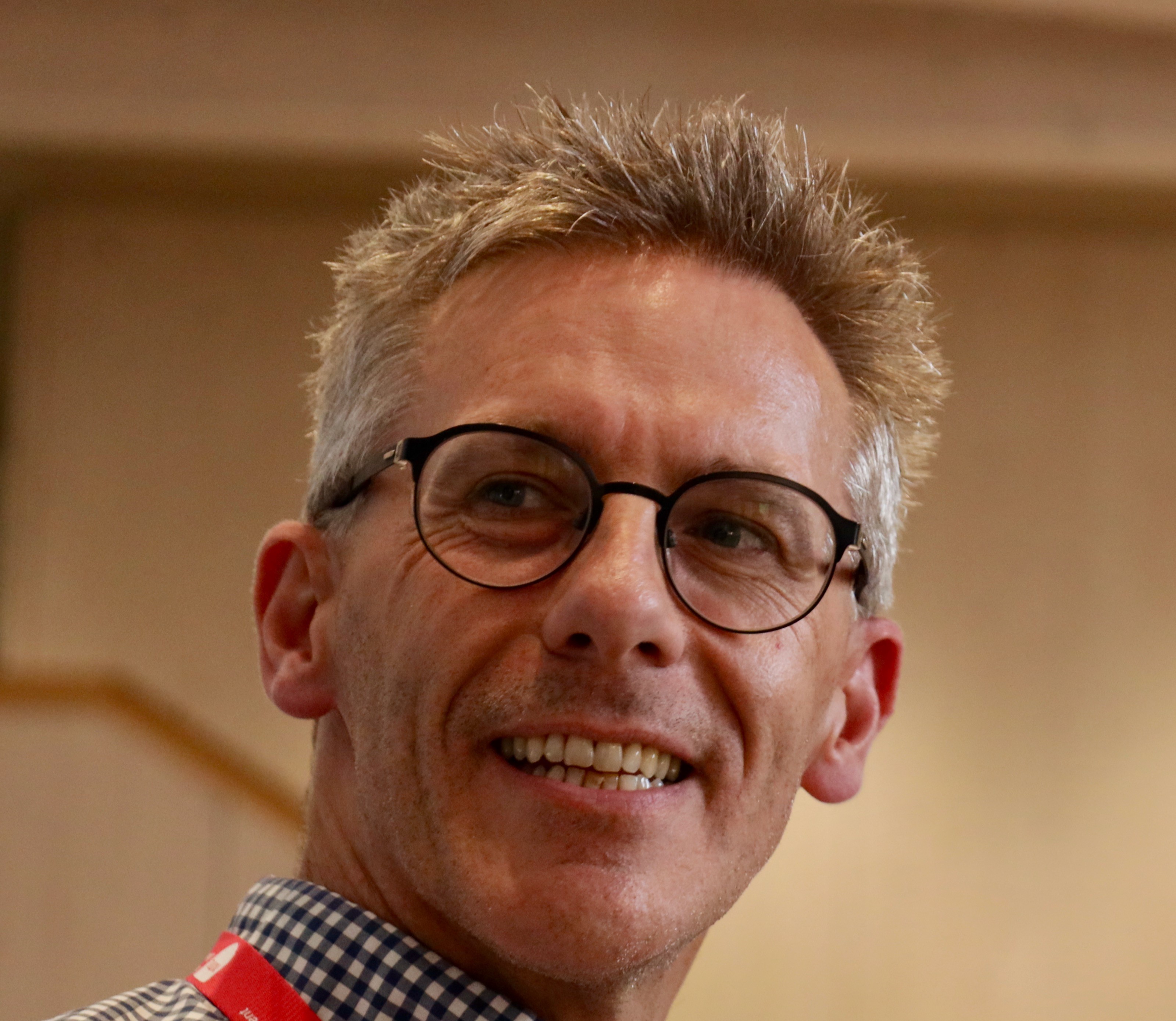 Professor Iain Barber, Head of the Department of Life Sciences, Aberystwyth University
Professor Iain Barber has been appointed as the new Head of the Department of Life Sciences at Aberystwyth University.
Professor Barber joins Aberystwyth from Nottingham Trent University where he is Deputy Dean with responsibility for the learning and teaching portfolio in the School of Animal, Rural and Environmental Science, and more broadly, for the student experience at their Brackenhurst Campus.
Prior to joining Nottingham Trent, Professor Barber was the Head of the Department of Biology and, subsequently, Deputy Head of the Department of Neuroscience, Psychology and Behaviour at the University of Leicester.
He is also a former member of staff at Aberystwyth, having joined the University as a NERC fellow in 2000 and subsequently taking up a lectureship.
Professor Barber's research is internationally recognised. He is an animal biologist and behavioural ecologist with specialist expertise in the fields of host-parasite interactions, fish behavioural ecology and animal personality research.
Reacting to his appointment, Professor Iain Barber, who will start in his new role at the end of October this year, commented:
"It's a great honour to have been appointed to Head the department, returning to a fabulous University where I held my first lecturing post. World-class teaching and research is focused on critically-important topics here – from climate change and biodiversity to animal and human health – and we have experts who are leaders in their fields. Their research and teaching are having positive impacts both locally and internationally.
"Aberystwyth is really leading the way with its teaching, as the recent NSS results demonstrate very clearly. I'm excited to be leading the new department and contributing to the further growth and success of this exceptional University."
Pro Vice-Chancellor Faculty of Earth & Life Sciences at Aberystwyth University, Professor Neil Glasser added:
"We are delighted that someone of Iain's calibre is joining the team here in Aberystwyth. He is an experienced leader in higher education with expertise in teaching and learning across the Life Sciences and an international research profile. It will big a boost to our department. I warmly congratulate him on his appointment. We are all looking forward to working with him on the exciting developments ahead."
The appointment follows changes approved in spring this year to the constituent parts of the University's Faculty of Earth and Life Sciences.
Within the faculty, the Department of Life Sciences will teach courses such as biology, agriculture and veterinary science. Also within the faculty, the Institute of Biological, Environmental and Rural Sciences (IBERS) is primarily involved in research, particularly the University's core-funded BBSRC research programme.