Learn from other parts of UK to protect Welsh farms from TB – Aberystwyth conference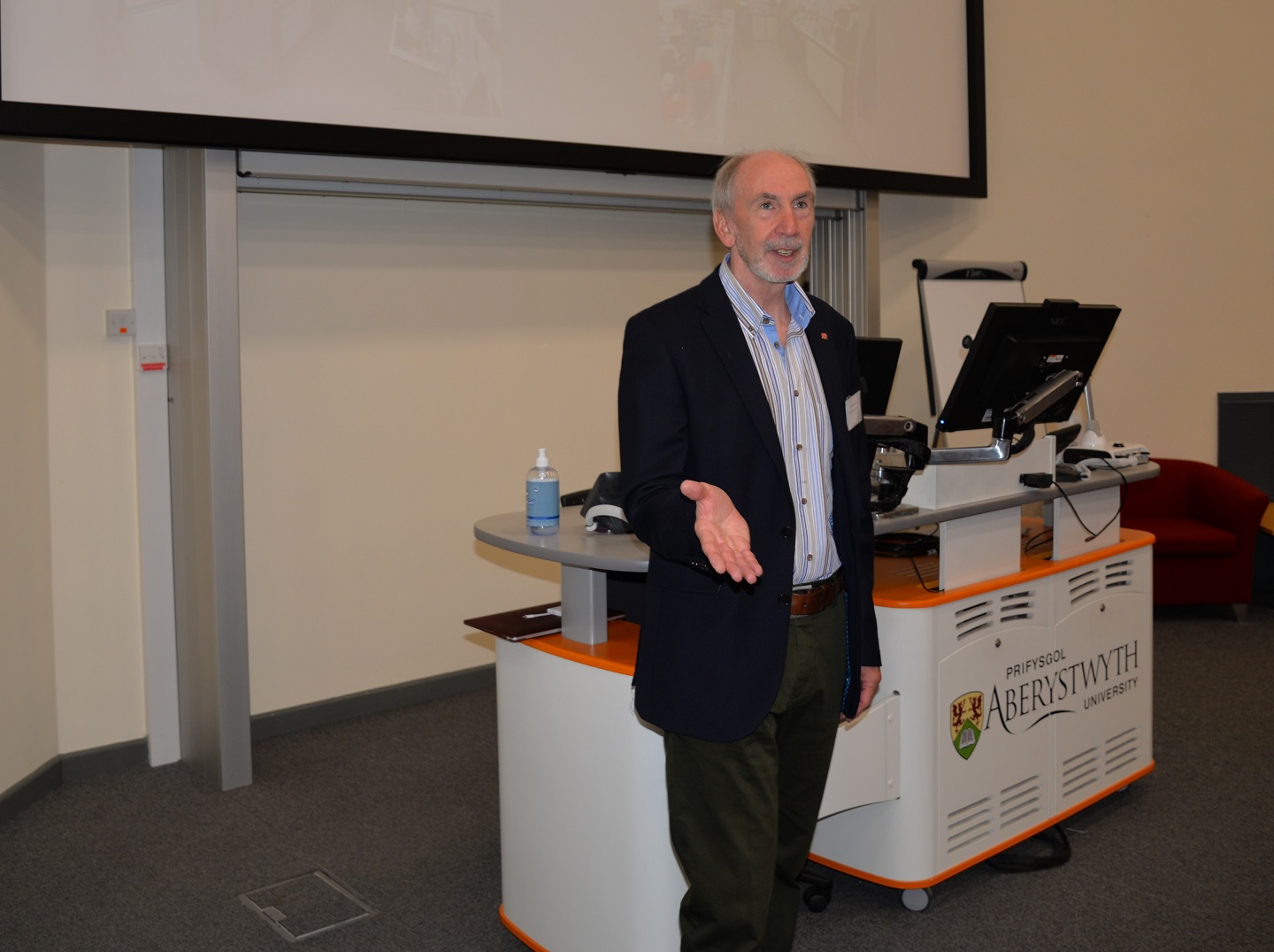 Professor Glyn Hewinson, Aberystwyth University
Learning from the best biosecurity practice in the UK is key to stopping the spread of tuberculosis in Wales, a leading expert will tell a conference in Aberystwyth.
Organised by the Sêr Cymru Centre of Excellence for Bovine TB at Aberystwyth University, the conference will focus on all aspects of biosecurity.
Bringing together representatives from all sectors of agriculture, including farmers and vets, attendees will learn about the latest and most effective ways of stopping the infection spreading to and from farms.
Delegates will also hear about the development of new apps, checks and web resources to help efforts to eradicate the disease in cattle.
Professor Glyn Hewinson, who leads the Centre of Excellence for Bovine TB at Aberystwyth University, said:
"Part of the mission of the Centre of Excellence is to develop further pan-industry awareness of developments within the field of Bovine TB and efforts to control this highly damaging disease. Learning from other parts of the UK and having these discussions in the sector is vital.
"Our annual conferences are designed to promote a common understanding around how current practices along with developments in this field can enhance and influence work by farmers, vets, scientific researchers and government in order to progress our battle with Bovine TB.
"In our inaugural conference, there was a strong consensus that there was a need to discuss biosecurity measures in greater depth. I am very glad that we have the opportunity to do that, and hear contributions from many highly respected individuals on all the key areas of work."
Among the speakers is Sarah Tomlinson from the TB Advisory Service in England. She said: "TB is such a devastating disease and often farmers and vets feel they have little control over it. I am really proud to be invited to share what we have achieved in England with the TB Advisory Service visits. We encourage vets and farmers to see TB as an infectious disease just like BVD or Johne's. There are many risk pathways that we can reduce, if not eliminate, through practical, cost-effective measures: just because we can't control every risk, it shouldn't stop us controlling what we can."
The Centre of Excellence for Bovine TB at Aberystwyth University is backed by Sêr Cymru II, a programme aimed at growing and developing academic research expertise in Wales. The programme is funded by Welsh Government, the Higher Education Funding Council for Wales, participating Welsh Higher Education institutions and the European Regional Development Fund.
For the latest from the Centre of Excellence for Bovine TB at Aberystwyth University follow @aber_tb on Twitter.