Aberystwyth oats and beans on the menu after a top industry tip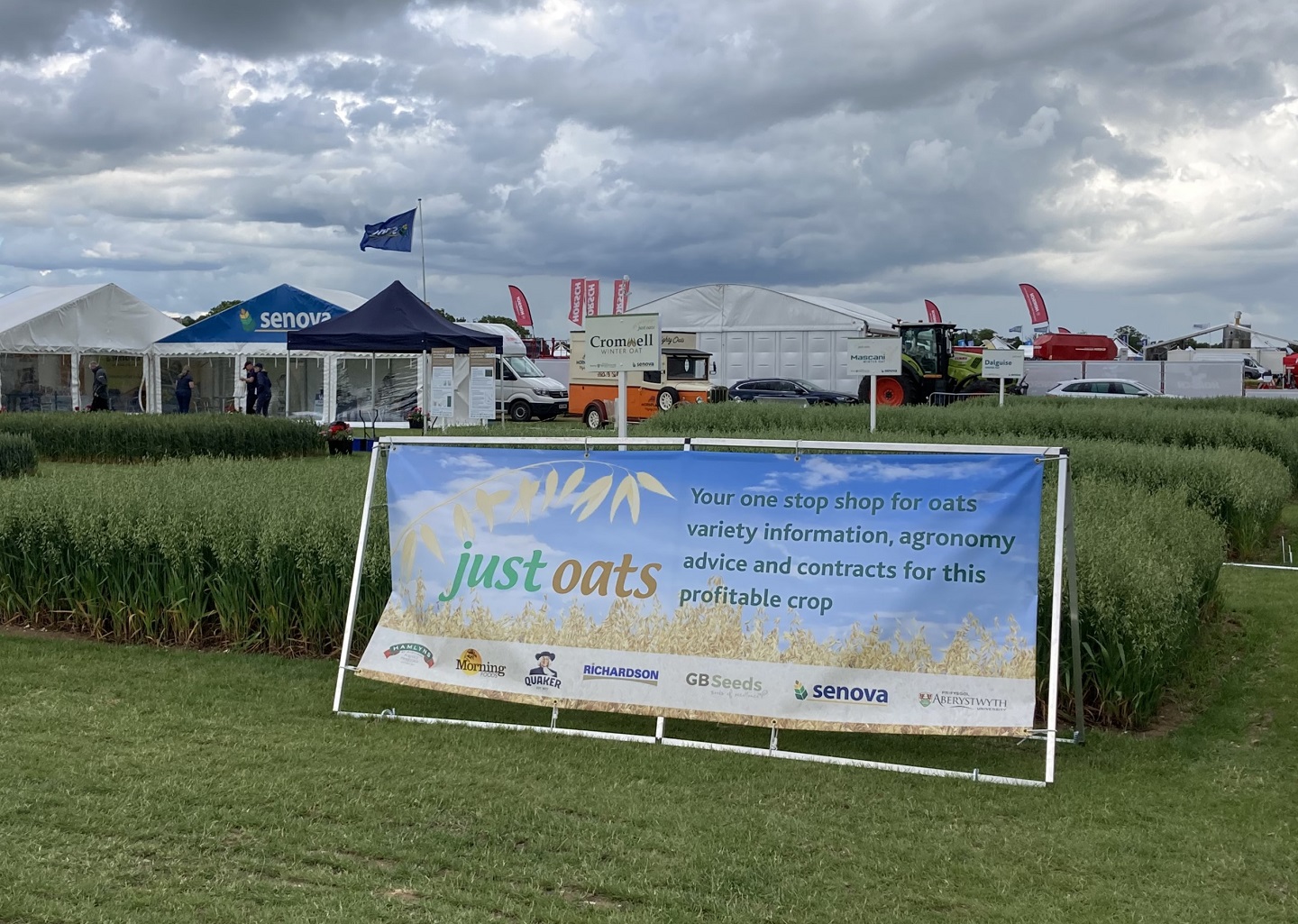 The new winter oat variety, Cromwell, developed by the IBERS oat breeding team, Aberystwyth University
Oat varieties bred at Aberystwyth University are more likely to be on the menu, after being recommended to farmers by the government's industry board.
The Agriculture and Horticulture Development Board, a statutory industry board, has put a number of Aberystwyth-bred oat varieties on a UK list of recommendations to farmers and growers.
A new husked winter oat variety, Cromwell, developed by the IBERS oat breeding team at the University and marketed by partners Senova has been added to the board's Recommended List for the year ahead due its combination of high yields and superb grain quality.
Three other varieties developed at Aberystwyth - the Winter Oat Valentine, the Spring Oat Timpani and the Naked Spring Oat Ovation have also received National Listing.
Varieties of oats bred at Aberystwyth University include the millers' preferred variety, Mascani, which comprises over 80% of the winter oat market in the United Kingdom.
The new winter field bean Bonneville, bred at Aberystwyth University and marketed by Senova, has been added to the Processors and Growers Research Organisation Descriptive List for 2023 joining a number of other varieties from the programme including the market leader Vespa. Bonneville has a higher protein content and larger seed size, expanding grower choice.
Dr Catherine Howarth from Aberystwyth University said:
"It's great news that these new varieties have made these lists recommended to the entire sector. Cromwell's recommendation will bring more choice to oat growers and reduce the industry's reliance on one mainstream variety. It will also add to grower choice and continuing to raise the standards of pulse crops.
"Oats offer clear benefits to human health and lowering cholesterol is the most obvious of these. It's also an attractive crop in Wales and the rest of the UK."
"Beans are in high demand because of their contribution to lowering the need for nitrogen fertiliser and as an alternative source of protein. Increasing the diversity of bean varieties available will increase their sustainability"
Tom Yewbrey of Senova added:
"We are delighted that Cromwell has achieved recommendation and consider it to be a very timely addition to the list. While Mascani will continue to be a popular choice, there are advantages in having more than one variety that both millers and growers have faith in.
"We now see oats being eaten at different times of day to just the traditional breakfast occasion. There are a vast array of products that use milled oats, from health and convenience foods to free-from choices and dairy substitutes. No wonder there is so much interest in Cromwell and what it has to offer."
"We are pleased to see Bonneville on the Descriptive List 2023, where it extends our winter bean offer."