Offshore windfarms could offer new habitats for lobsters – new research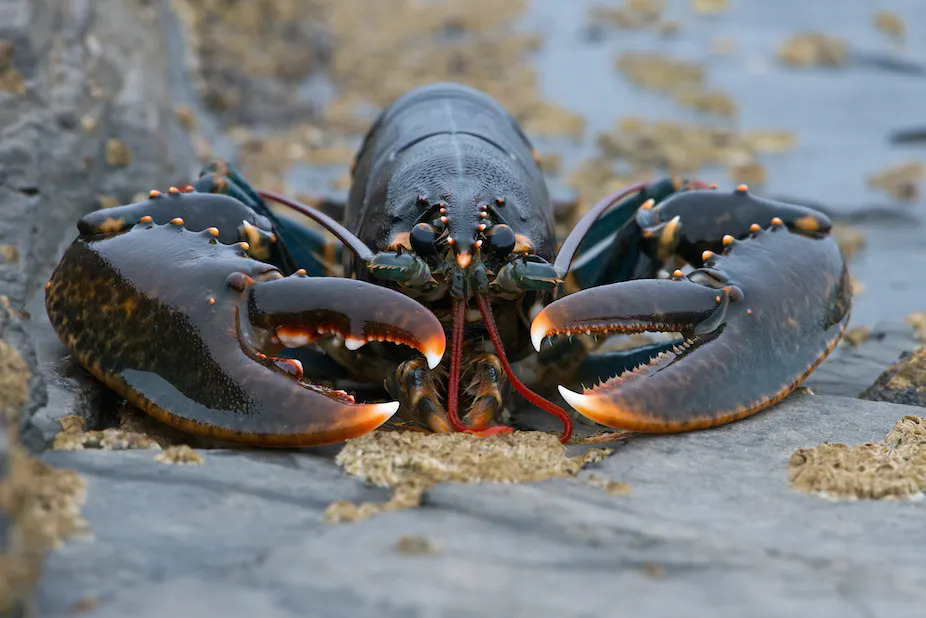 The European lobster (Homarus gammarus) Dave M Hunt Photography/Shutterstock
Writing in The Conversation, Harry Thatcher and Dr David Wilcockson from the Department of Life Sciences discuss the potential benefits of offshore wind farms in creating new habitats for lobsters along UK coastlines.
Over the past decade, offshore wind turbines have become an ever more present feature along UK coastlines. As part of reaching net zero, the government has ambitious plans for increasing the capacity of offshore wind from 13.9GW to 50GW by 2050.
Expanding the UK's renewable energy sector is necessary to replace fossil fuels and meet increasing energy demands. But the rate at which offshore windfarm development is planned makes it difficult to understand the effect it will have on the marine environment and the people who rely on it for their livelihood.
To date, most offshore wind turbines have been built using fixed foundations. To protect the foundations from erosion, large deposits of rocks and boulders – called "scour protection" – are placed around the base of each turbine. This means that with each new windfarm, there is an increase in the amount of such material in the marine environment.
Our new study shows the European lobster is making use of the scour protection as shelter. The presence of this commercially important species within these sites suggests fishing opportunities may develop from future windfarm construction.
The reef effect
When offshore windfarms are constructed in sandy habitats, the addition of scour protection leads to a change in the type of habitat available to marine life. This may have knock-on effects for marine organisms such as allowing certain species to occupy areas they were not previously found.
This process is often referred to as the "artificial reef effect". It is considered one the most important effects of offshore windfarm development. However, we have relatively little data to help us understand how species are interacting with scour protection within offshore windfarms, and what effects these might have on marine life and hence on local fishing industries.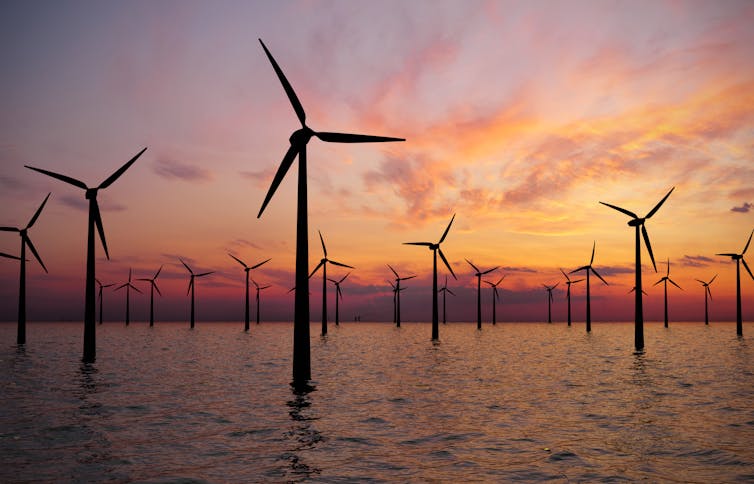 We used acoustic telemetry, which is a widely used aquatic tracking method, to record the movements of 33 lobsters within an offshore windfarm in the Irish Sea. We found that they favoured residing in areas of scour protection. More than 50% of all our lobster detections were recorded within 35 metres of the scour protection.
Lobsters typically make use of crevices in rocks and reef as shelter and will return to the same crevices after feeding or other activities. We recorded the lobsters making frequent movements to and from the same areas of scour protection. Four months later, more than 50% of the lobsters were still present in the same areas of scour they were originally detected at.
We can't be sure what the short excursions away from the scour protection mean. However, we believe our results highlight that the addition of scour protection within offshore windfarms is creating a habitat for lobsters.
Increasing lobster populations
Offshore engineering projects, including windfarm development, can harm the marine environment. For instance, electromagnetic fields and underwater noise generated as part of construction and operation may have detrimental effects on marine species. And as a result of taking up large marine areas, these developments affect existing marine-based industries, in particular small-scale commercial fisheries.
Our research has highlighted an opportunity to work towards lessening the potentially harmful effects of offshore engineering. If the scour protection already installed as part of offshore windfarm construction can support lobsters, then it is likely that increasing the volume of scour rocks (or modifying the type of scour), could work towards promoting increased lobster populations within offshore windfarms.
This might help to increase ecological value and maximise fishing opportunities within these sites. There is potential that this could offset, to some extent, the disturbance to fishing areas. It could also compensate fishing communities that are negatively affected by offshore windfarm construction.
However, for us to minimise the effects of offshore windfarm development and maximise the potential benefits of creating new homes for lobsters, we need to study the topic further. We must discover the most suitable ways of increasing lobster populations using scour protection, such as the ideal boulder size to create crevices suitable for lobster shelter. We must also study the logistics of fishing within these sites.
We are now working alongside the fishing community of north Wales to investigate the abundance of lobsters within existing offshore windfarms. We are aiming to quantify and predict the potential fishing opportunities that may arise from offshore windfarm construction.

This article is republished from The Conversation under a Creative Commons license. Read the original article.