Aberystwyth students win UN-backed prize for bird flu research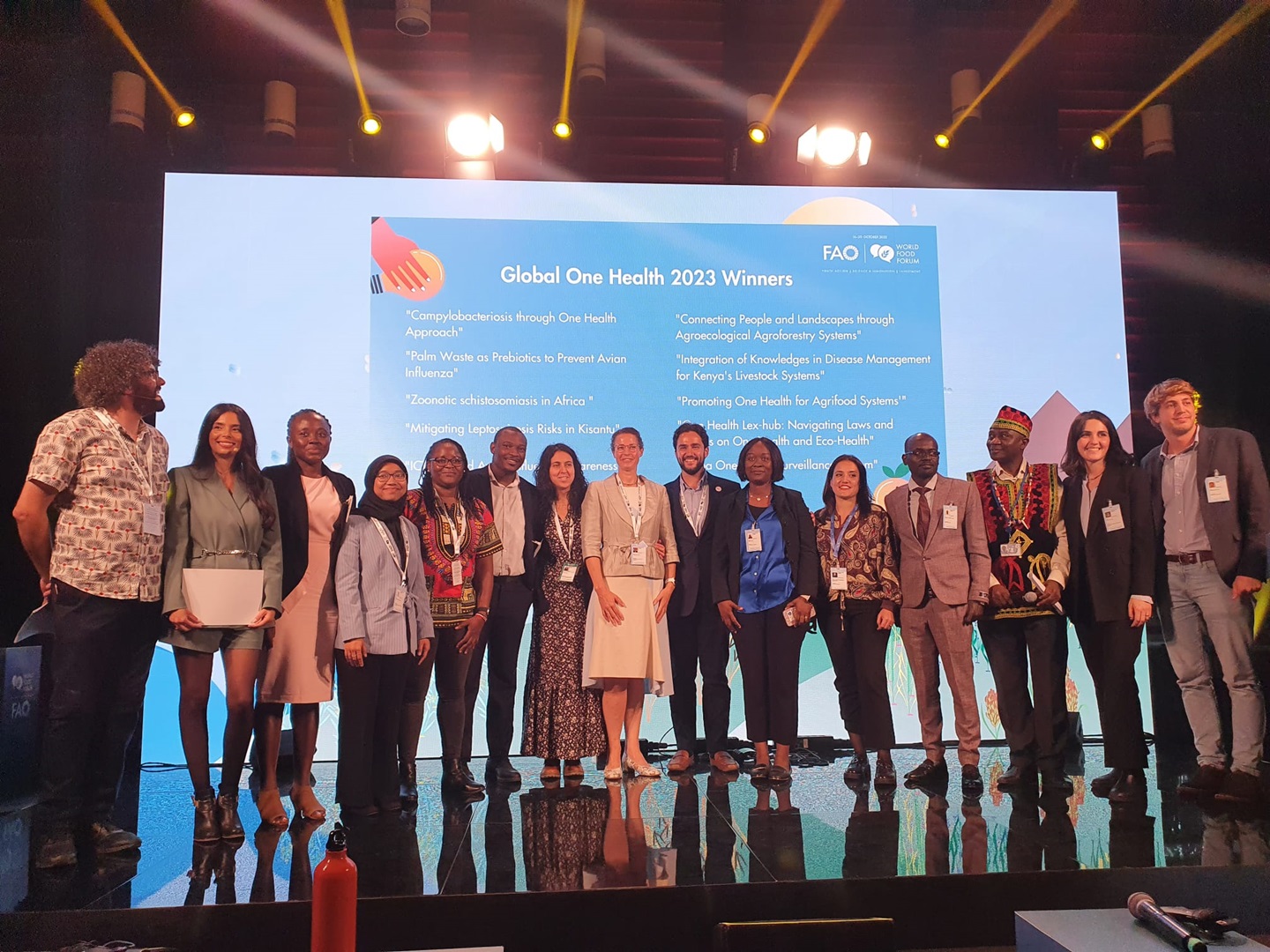 The team accepting the award.
Aberystwyth University students have scooped a major World Food Forum award for their research tackling bird flu.
Their project aims to build an app to help farmers in rural Nigeria keep up to date on measures needed to limit the spread of Avian Influenza.
Avian Influenza is not only a major threat to the global poultry industry and to wild bird populations worldwide, but it also poses an enormous risk on global health.
Significant outbreaks of the disease have been seen worldwide in recent years, in a wide range of birds from chickens to puffins and penguins. Between December 2014 and May 2016, Nigeria alone lost over 2.7 million birds.
Following incidents in Wales this summer, tourists were asked by the Welsh Government not to touch dead birds on the west and northern coasts of the country.
The new research project, led by four Aberystwyth University students and graduates, won a research challenge award organised by the World Food Forum and supported by the United Nations Food and Agriculture Organisation and Wageningen University in the Netherlands.
Aberystwyth University graduate Samson Balogun, who founded the Neglected Disease Eradication Campaign (NeDEC), commented:
"It is fantastic to have received this award from such prestigious institutions. Recent events demonstrate the urgent need to explore innovative approaches for preventing and controlling future outbreaks effectively."
Maria de la Puerta, Aberystwyth PhD student and founder of Omeva Consulting said:
"Technology can improve agricultural information delivery and boost farmers' productivity. With increasing mobile phone penetration, rural connectivity among small-holder farmers has seen a significant revolution. We intend to build on this momentum by building a platform, actively involving poultry farmers and stakeholders in developing user-friendly, relevant information that is accessible offline. Ultimately the platform and app will benefit the health of the people, animals, and ecosystems."
Project supervisor Dr Edore Akpokodje from the Department of Computer Science at Aberystwyth University commented:
"Many congratulations to the students and graduates who have won this award. I am looking forward to supporting them as they develop the project in what is such an important field."
Aberystwyth University graduates Ahmad Hasan and Kodi Monte will help ensure the project follows a One Health approach.
The project will be run in partnership with the Neglected Disease Eradication Campaign (NeDEC), a non-profit dedicated to reducing the impact of neglected diseases in local communities in Nigeria through training, education and research and Omeva Consulting, a company focused on bringing and adapting IT solutions to rural areas.